LAUNCH PARTY TONIGHT!
Friday, February 19th, 2010
---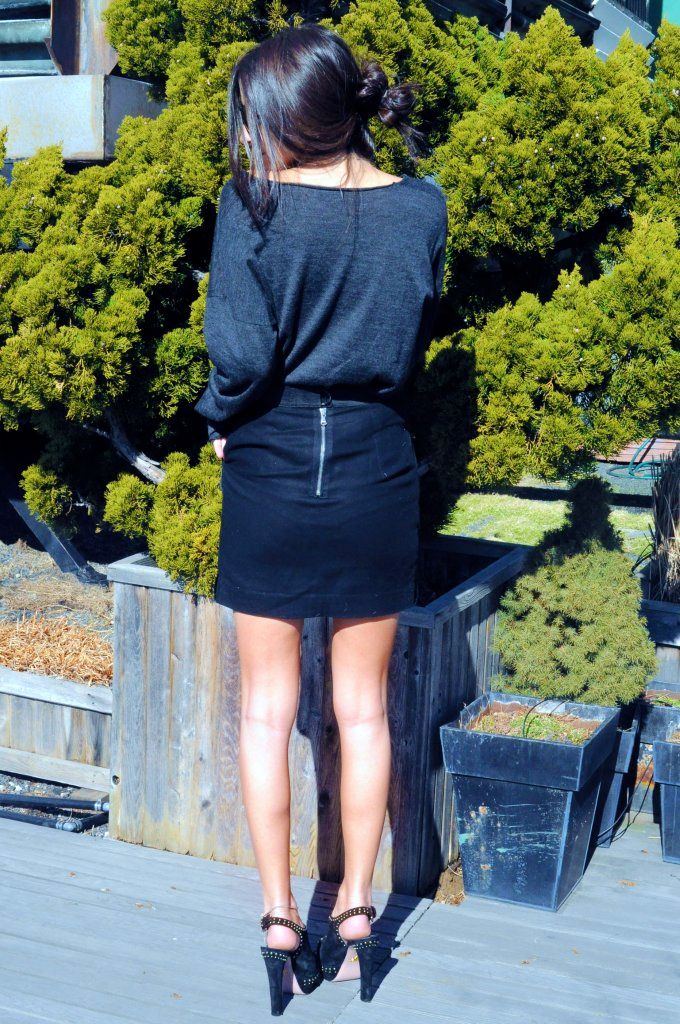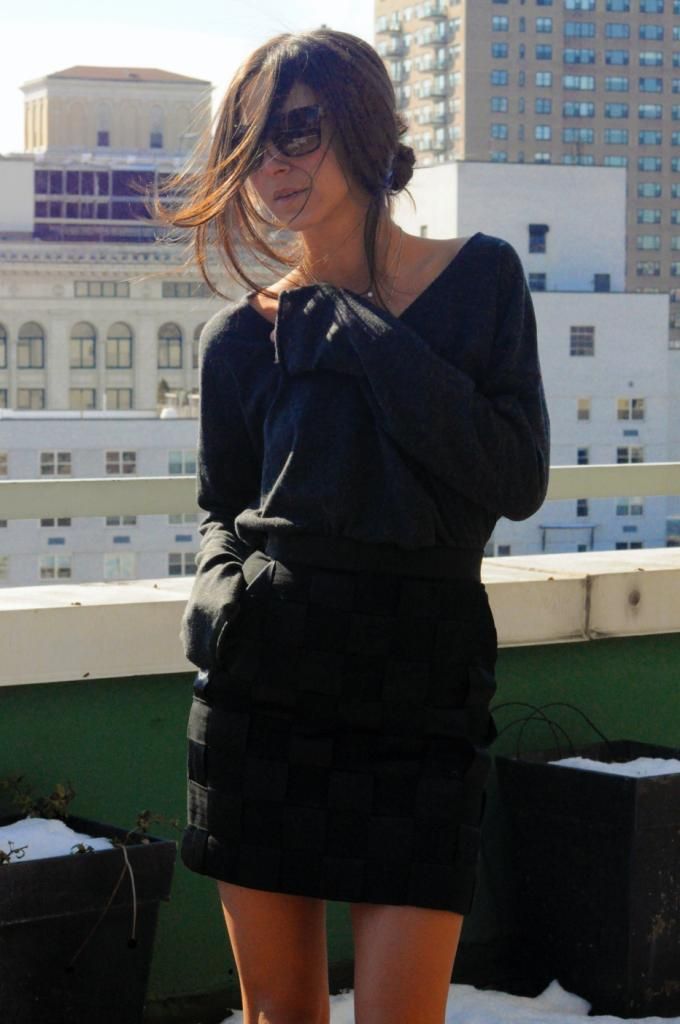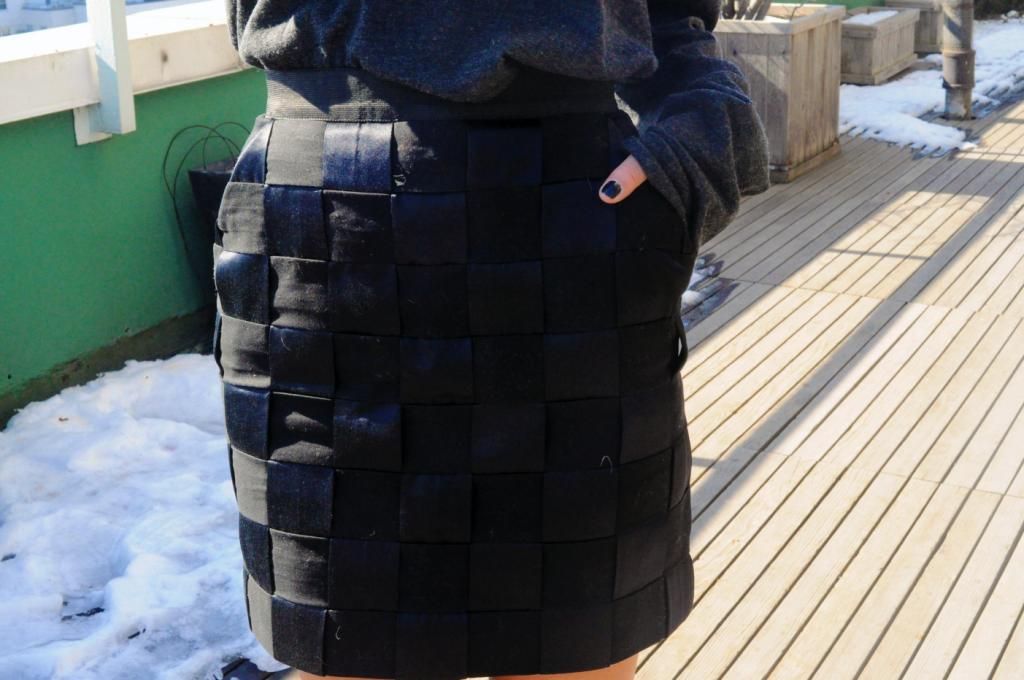 Alexa Meyer Photography
(Sweater: Prada, Skirt: Phillip Lim, Heels: Prada, Sunglasses: Vintage)
I woke up this morning with the biggest smile on my face because tonight is the first official launch party for my website, somethingnavy.com. I began to think about my blog and how much fun it has been taking these photographs with Alexa and putting outfits together and expressing my mood and feelings through fashion, through art.
Each outfit I post has a lot of thought gone into it, a lot of feeling as well. The skirt to me was literally a piece of art that caught my eye. Checkered satin and cotton black squares with a plain cotton back with a thick silver zipper perfectly fitting to your body, I mean if any one held this skirt up they wouldn't just see a piece of clothing they'd see a design, an idea, art.
Last night I was reading WWD, an article on bloggers, and how bloggers are such a huge part of the fashion industry now. The internet is taking over!!! Streaming is huge! I hope through the continuation of this blog I am able to share my ideas, as sort of like a fashion diary, and express my stylistic individuality and help others take risks when it comes to fashion.
Anyway, I am so excited for tonight and I can't wait to meet a lot of new people as well as seeing old friends. It will be a really nice party filled with great people. I can't wait to see the fashion filled room and look forward to new suggestions and ideas from the readers and friends!
Hope to see you all there!
Royalton Hotel, 10:00PM-4:00AM, 44 West 44th Street btwn 5th and 6th.
---
3 Responses to "LAUNCH PARTY TONIGHT!"