polka dot
Sunday, February 28th, 2010
---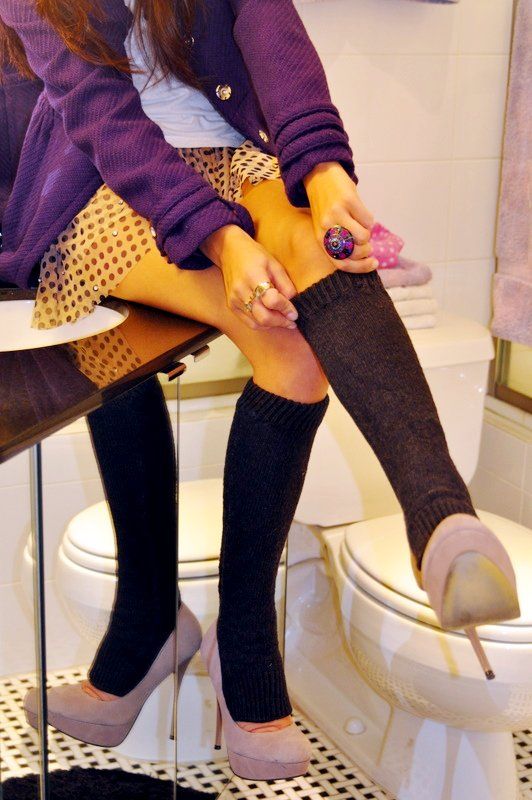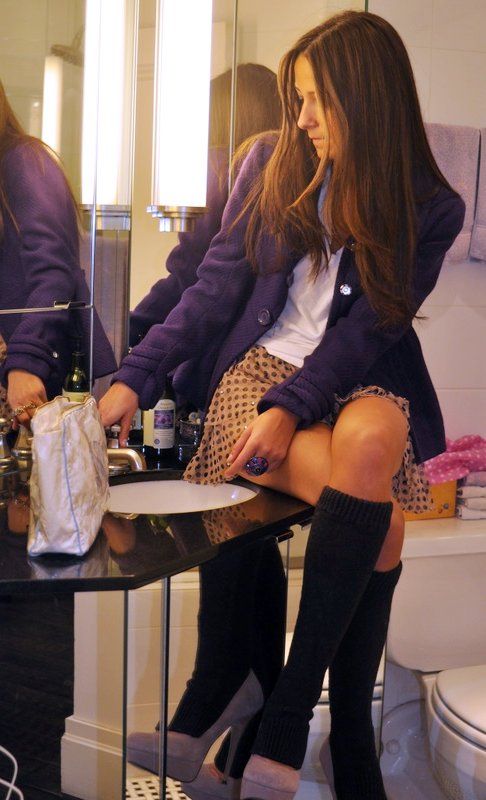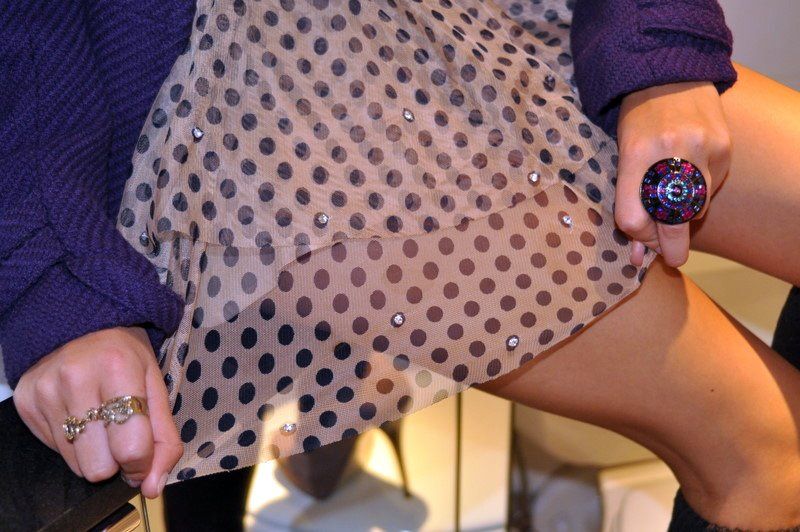 (T-shirt: American Apparel, Skirt: Topshop, Jacket: H&M, Pumps: Steve Madden, Knee highs: SockMan, Rings: F21)
So this skirt I bought at Topshop last week, I'm usually not a fan of the skirts with designs but I sort of fell in love with this one when I saw it. I loved that it had navy polka dots. The jacket I bought 4 years ago! Another H&M purchase from back in the day. I loved the color and considering I own nothing in purple this added some excitement to my wardrobe. I hardly ever wear it though. MUST NOTE: NEED TO WEAR MY CLOTHES.
American Apparel makes great white t-shirts, I don't like to shop there but for the simple things like solid t-shirts I'm all for it. Of course these pumps that I apparently can't take off. Maybe you're able to notice that when I buy a pair of shoes I wear them an obnoxious amount of times until I realize I need to change it up.
I did something risky last night. I wore a summer dress with tights to my best friends birthday party. Not gonna lie, it worked out and I didn't freeze to death! Close enough though.
---
2 Responses to "polka dot"