ripped/balmain
Saturday, February 20th, 2010
---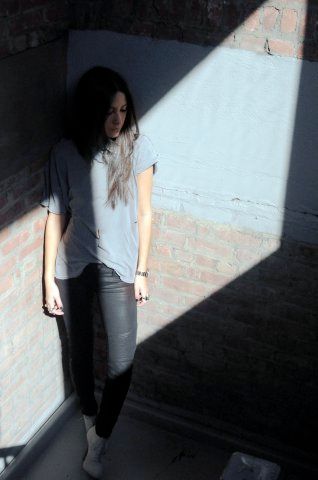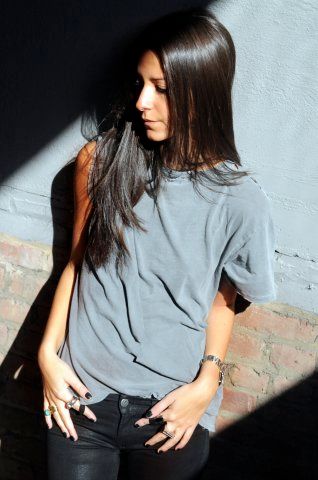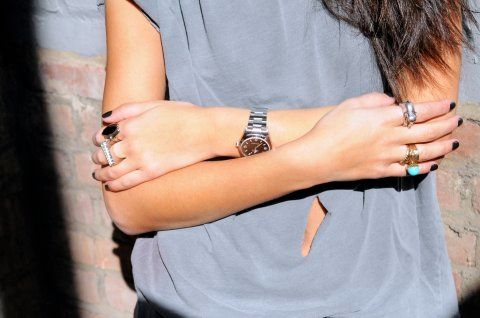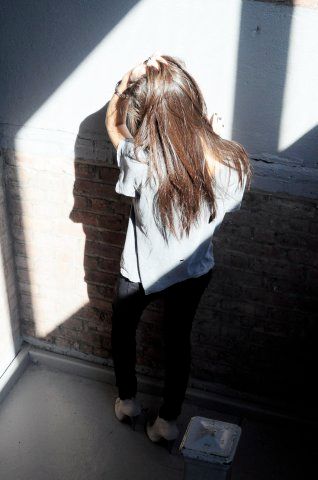 Alexa Meyer Photography
(Tshirt: Vintage, Jeans: Genetic, Booties: Topshop)
With this outfit I tried to emulate the Balmain runway look, with the ripped t-shirt and the motorcycle skinnies. I love this look because it's simple and cool. Very M.O.D. I usually sleep in this t-shirt but it was my only cool ripped one, so I figured I'd photograph it. I got these jeans at a store in Long Island and they are really special. They aren't your typical black jeans. I am going to wear them until they stop fitting me because every time I go to put them on, they continue to get tighter and tighter
They are kind of shiny in a weird way, I don't know if you could even tell?
The elephant ring and the other silver one are from F21, the turquoise and vintage diamond ring (together on one finger) are really special. I've mentioned several times about the turquoise ring being my grandmothers. But the diamond ring with it was my mothers first engagement ring that she gave up to me. It is one of the coolest rings I own now, and really only wear it with the turquoise.
I am going to this charity event tonight called WIZO, I am wearing my mother's vintage Alaia and can not wait until it's time to get dressed. It is one of the coolest dresses in the world. I will photograph it to death tonight!
---
3 Responses to "ripped/balmain"