brighter than sunshine.
Thursday, March 18th, 2010
---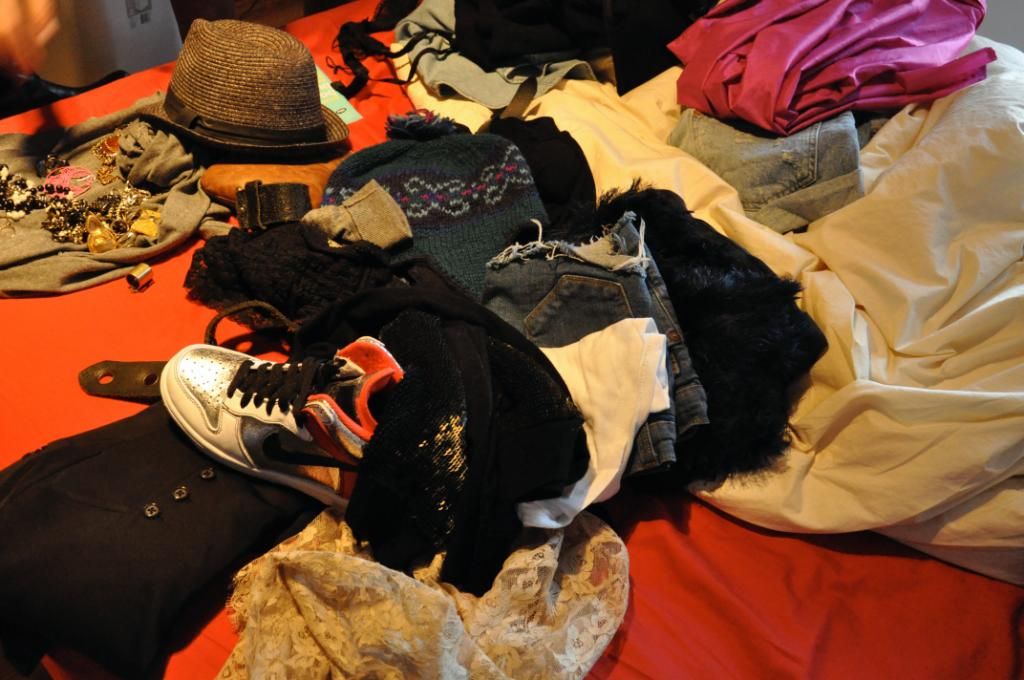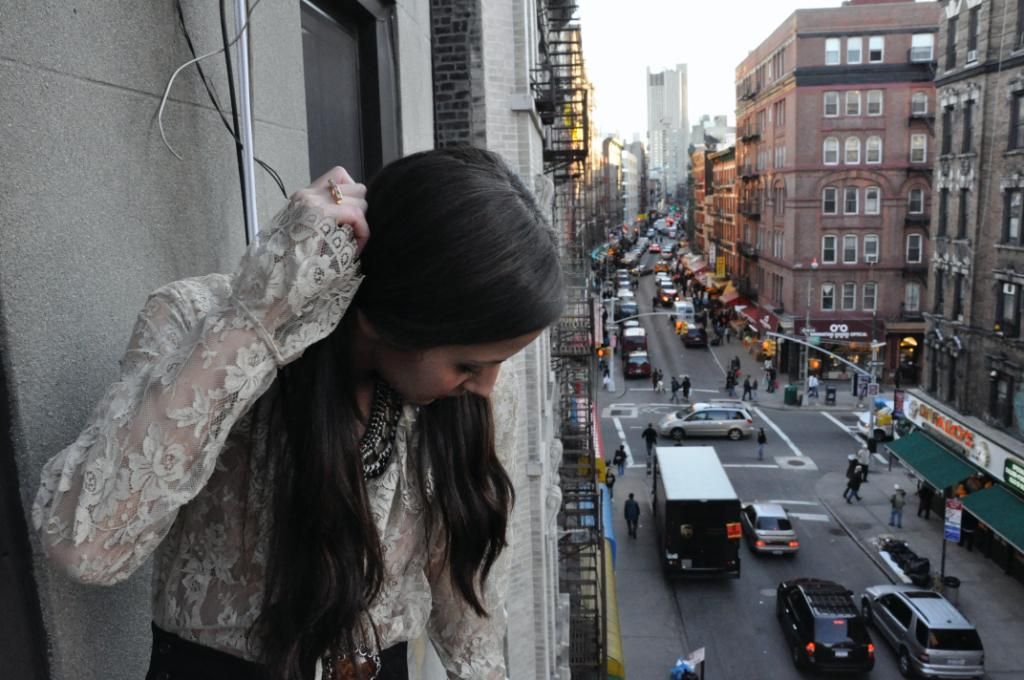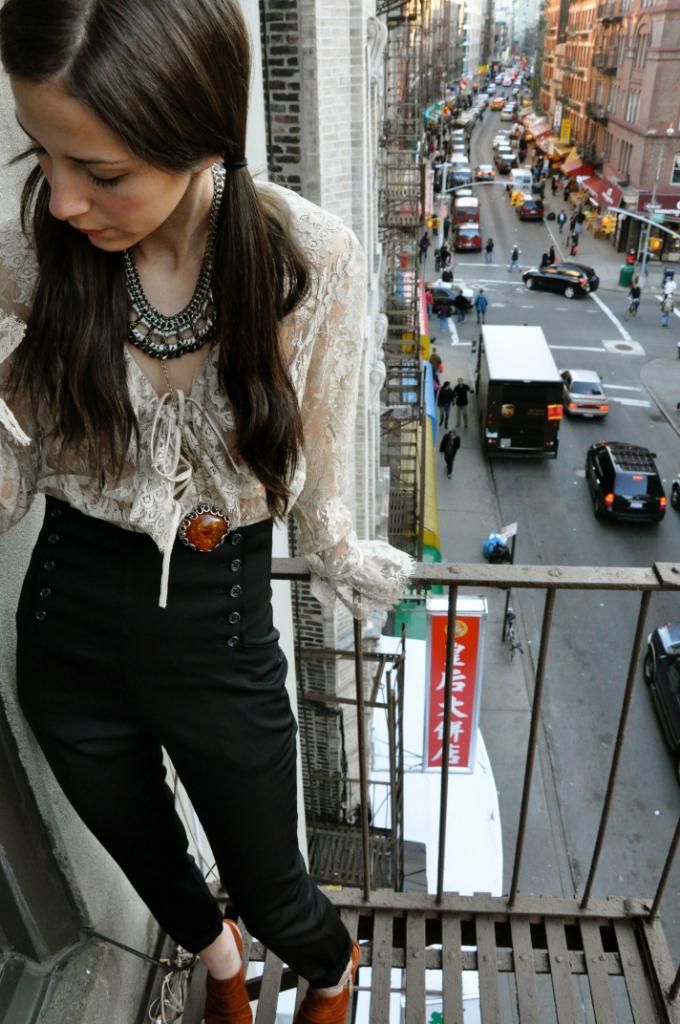 (Top: Jimmys, Pants: Elizabeth&James, Shoes: DSW, Long necklace: Israel, Short necklace: Unknown, Rings: F21)
Hmmm, where to begin? I got these Elizabeth&James pants, last pair at Saks two summers ago. It was a very exciting purchase, but I never knew what to wear with them. They are not your typical high waisted pants, they are like really highwaisted and super thin so tucking things in is difficult. This shirt is, of course, my mothers. It's very 1800′s and I love it. I love the sleeves how they sort of bell out, I love the color, I love the idea of this color with a dark red lipstick. These shoes I got for 19 dollars! Can you believe that? They were on sale 70 % off. I mean, 19 dollars. Come on. The long necklace is a special amber piece I got in Israel. Supposedly wards of negativity. So far, so good. The shorter one my sister got for me.
I have to go outside and embrace this amazing New York weather.
---
4 Responses to "brighter than sunshine."