dior.
Wednesday, March 17th, 2010
---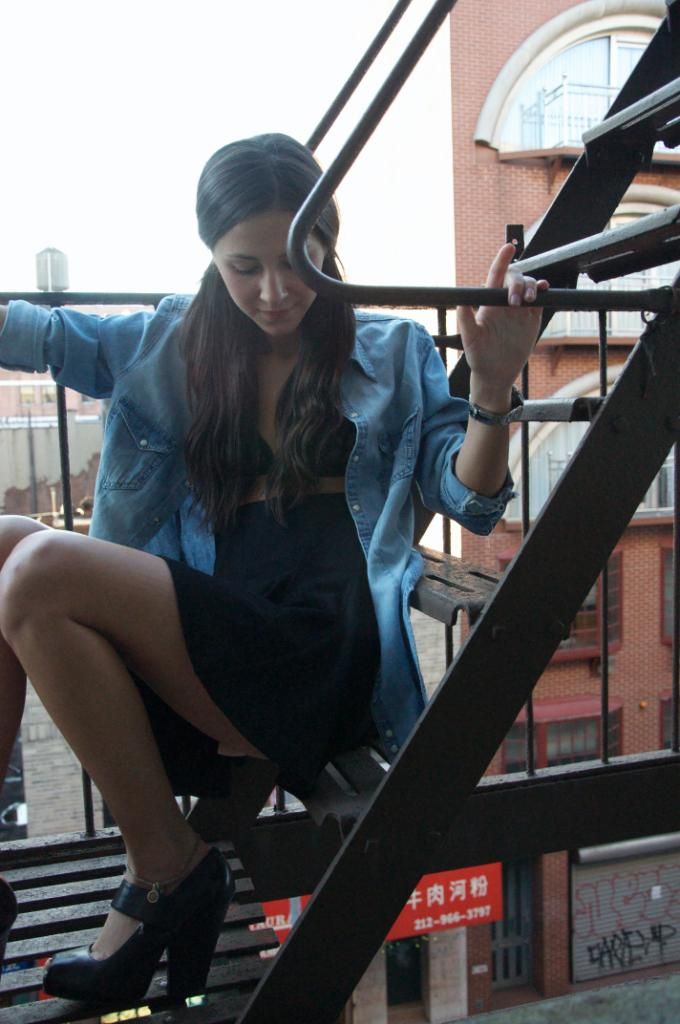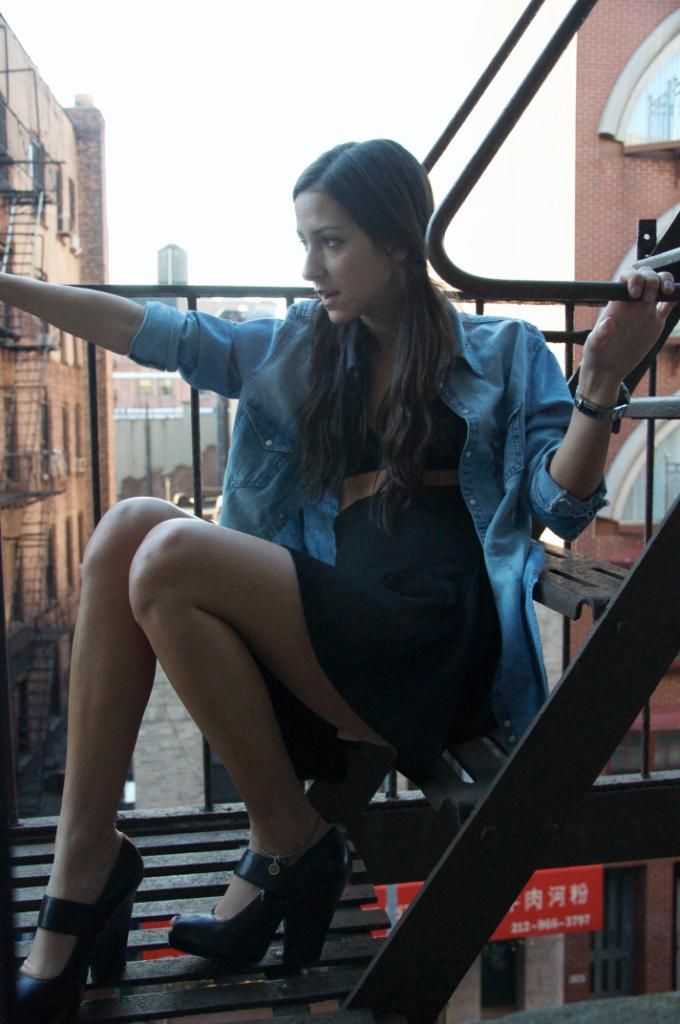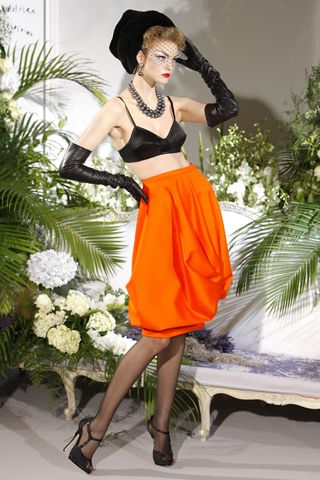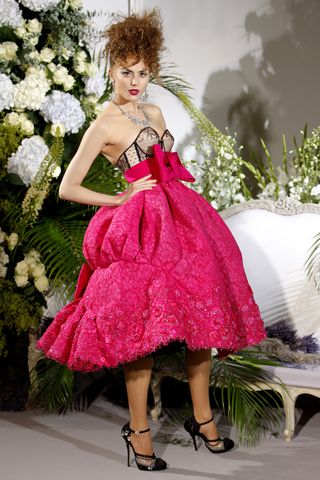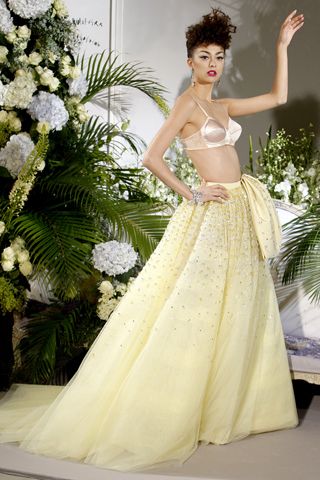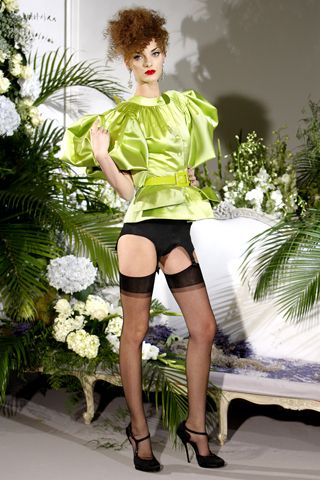 (Button down: H&M, LaceBra: Topshop, Skirt: Elizabeth&James, Heels: Vintage)
I swear this was the most difficult thing to take pictures on, my heel had the slimmest chance of not falling right through the crack and me breaking something. I thought I had a fear of heights? Apparently I'm over it. This outfit was Christian Dior inspired. My sister pointed out the Fall 2009 Couture Collection that absolutely fascinated me. I love the idea of a chic bra and a high waisted something. Very pin-up or 70′s even. This denim button down was a fantastic H&M purchase along with all my other denims I snagged from there. I know J.CREW has some great things, but the button down there was 130 which I returned after finding this one at H&M for 12 dollars. It was the best feeling! I could buy 3 more things at H&M with the amount of money I spent on the J.CREW button down. It's unfortunate because J.CREW is one of those stores that has such cute things but they certainly overprice. This skirt my older sister gave me because she never wore it. I do not own a single bra but this
one
. I never wear them, but I figured I needed to at least have one in my closet incase something were see through – turns out it's more fashionable than the see through garment that would normally go over it. Tables have turned!
---
4 Responses to "dior."