soul sister
Friday, March 12th, 2010
---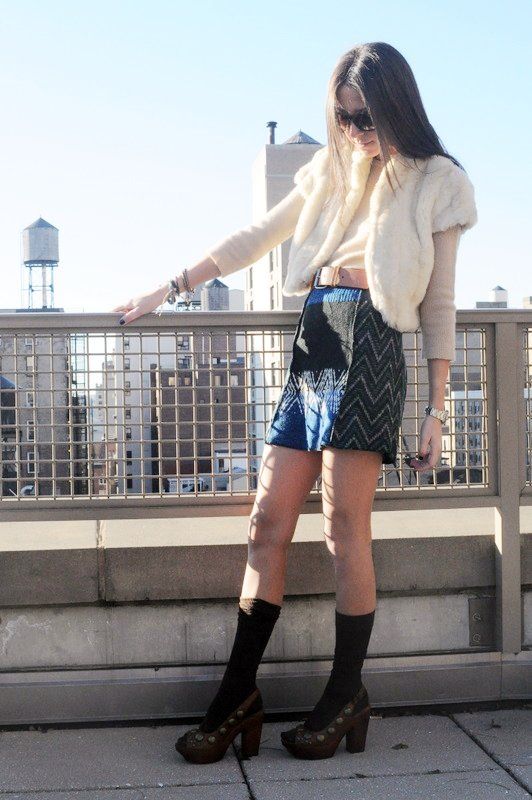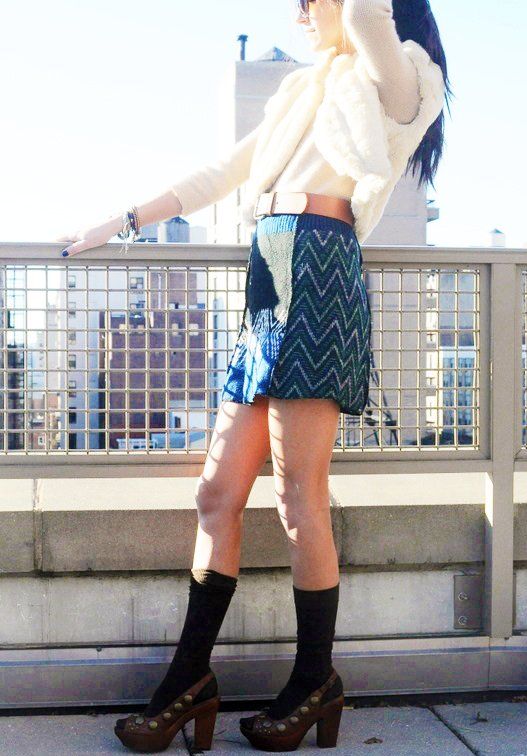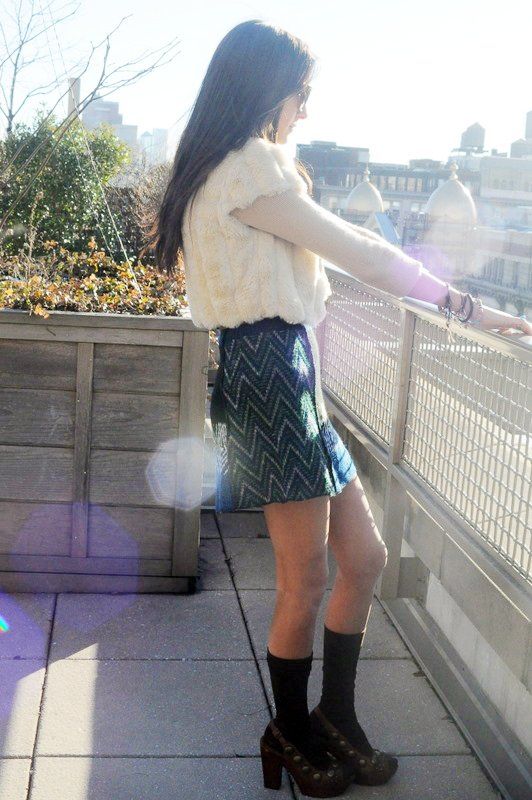 (Heels:Cindy, Socks: AnneKlein, Skirt: UrbanOutfitters, Sweater: Prada, Fur: F21, Belt: Theory, Sunglasses: Vintage)
I decided to post another outfit tonight since I won't be able to tomorrow morning. My alarm clock is set for 5:30 AM. Ugh! I am super excited though to have this opportunity!
Anyway, this outfit was one of my favorites because I was able to put a lot of me into it. It really portrays my style in so many different ways. The socks with the heels of course, but these heels are special. I just got them and I was beyond excited to photograph them. They are kind of a clog but not really. I love the chunky heel. I think shoes like this look awesome with the high sock.
This skirt was one of the pieces I found at Urban Outfitters sale racks. Thanks to Danielle who picked it up first! I love shopping with her because she is so much better at finding hidden things that I would never look twice at. I love this skirt though, it has a lot to say and can be worn with so many different looks.
I put a beige cashmere sweater with it and a beige little fur to add a little bit more. This Theory belt came with this amazing Theory flower dress, but I figured since it's winter I could still at least get good use out of the belt if not the dress. I can't wait to start photographing summer dresses!
This fur I bought in Syracuse with my friend Jane for a red light district party. Funny how that worked out, considering I wear it all the time when I at first just bought it as a joke/costume.
Anyway, must go to sleep so that I could be fresh and ready for tomorrow morning!
---
2 Responses to "soul sister"