night light.
Monday, October 18th, 2010
---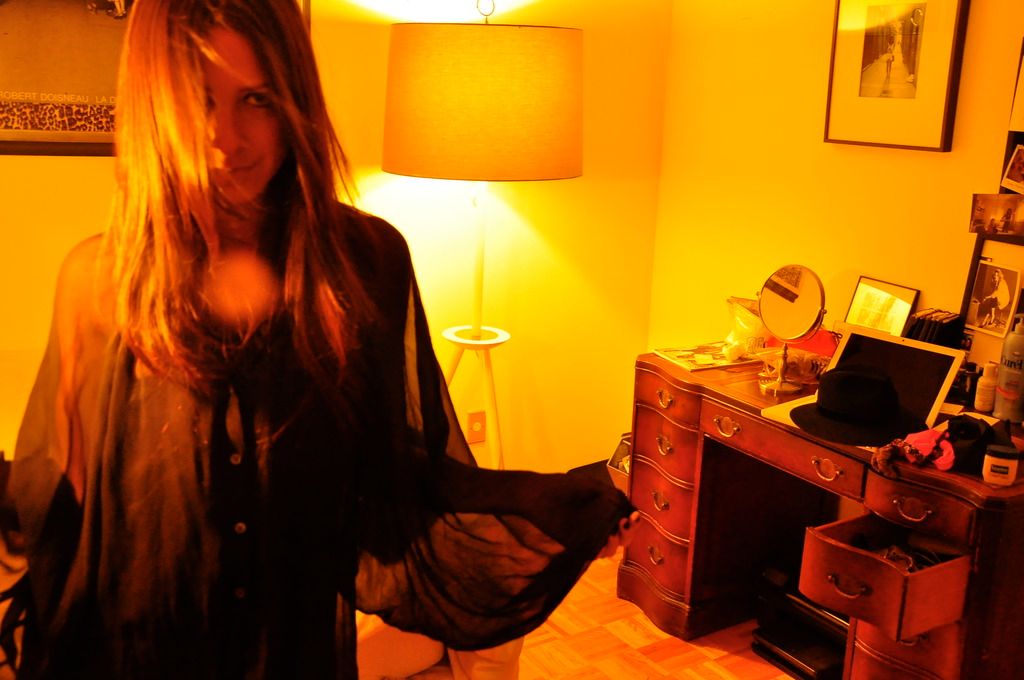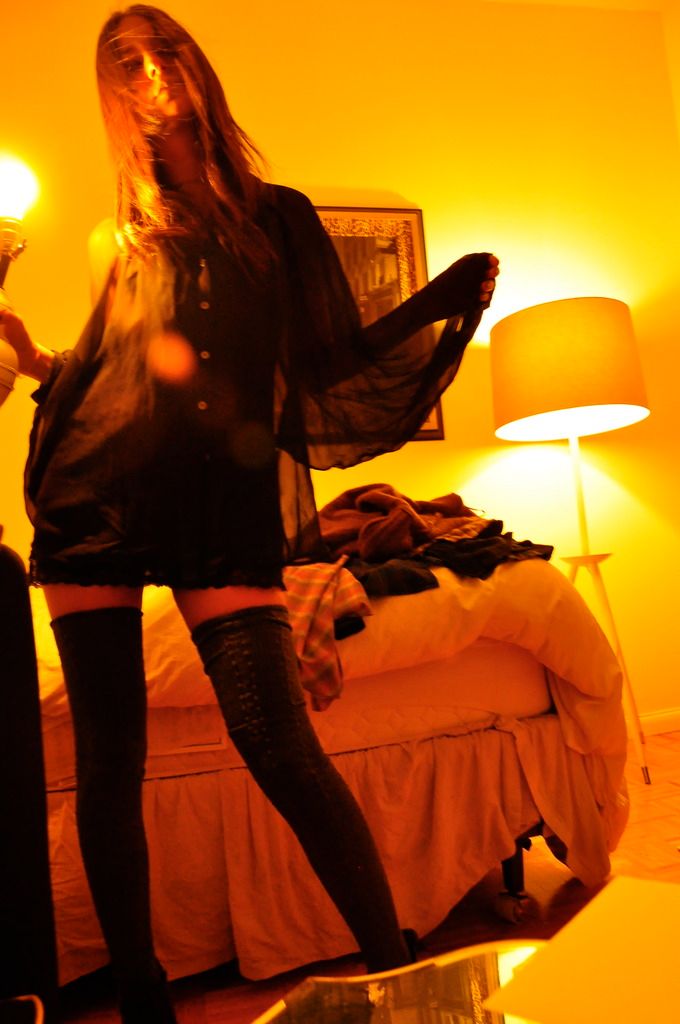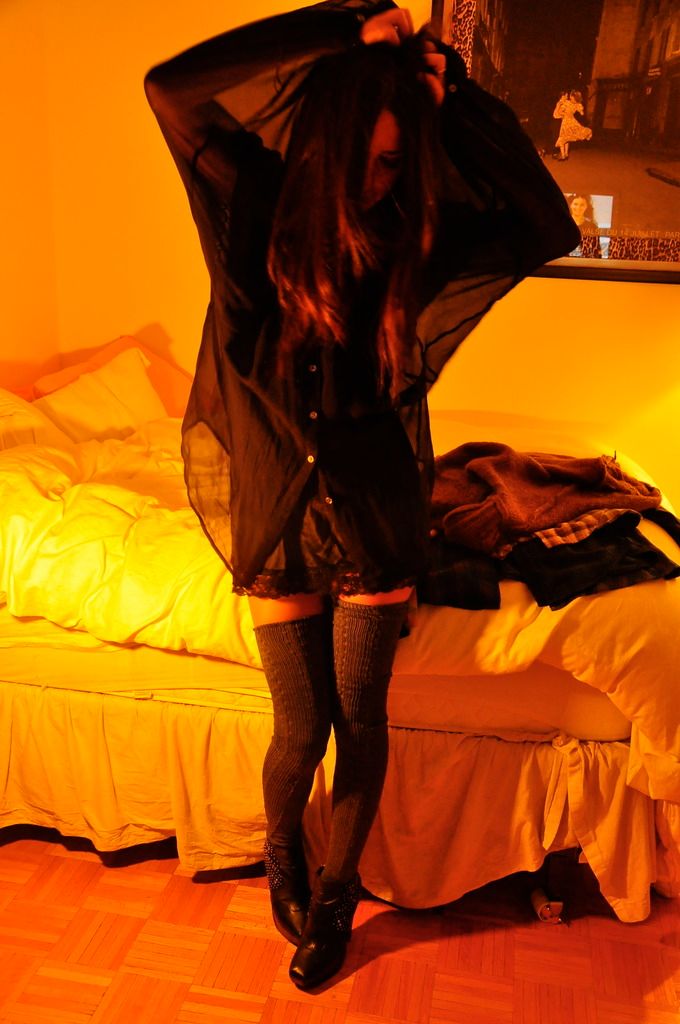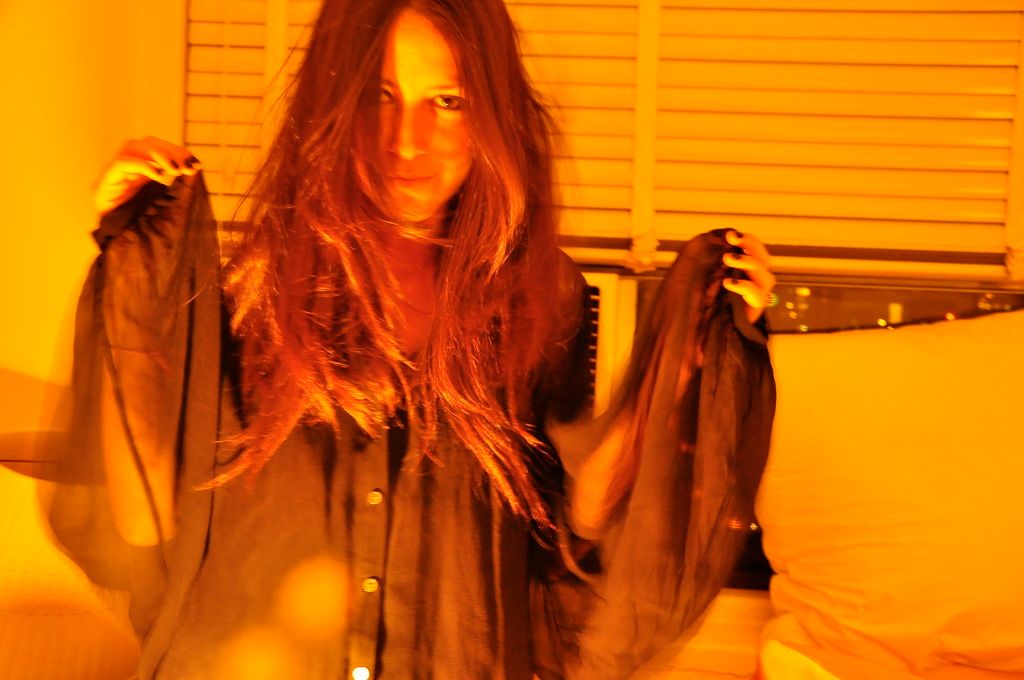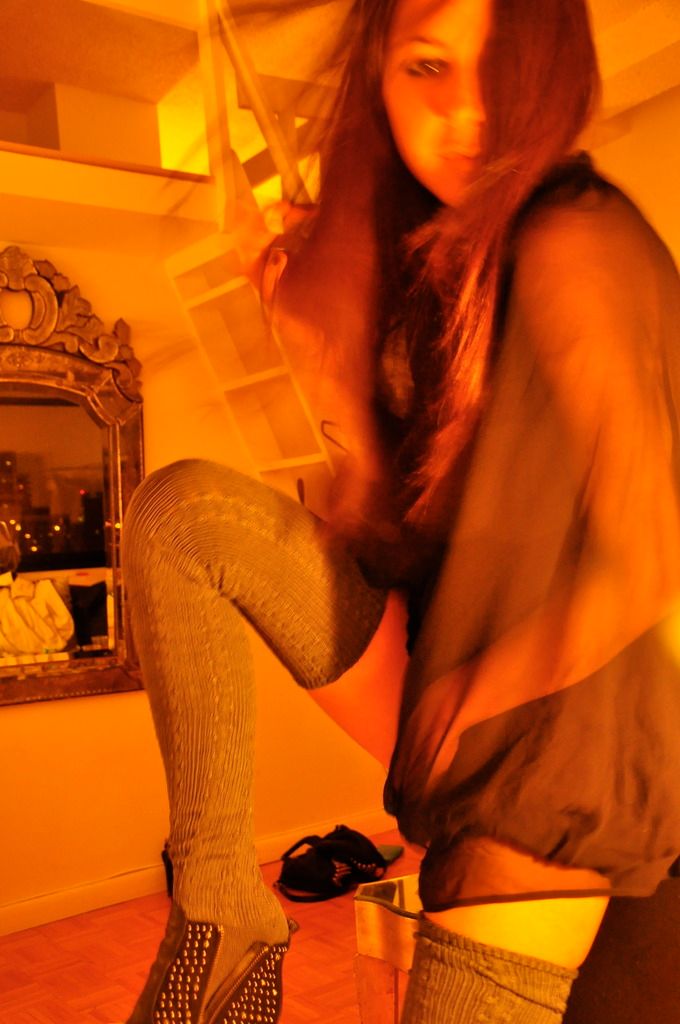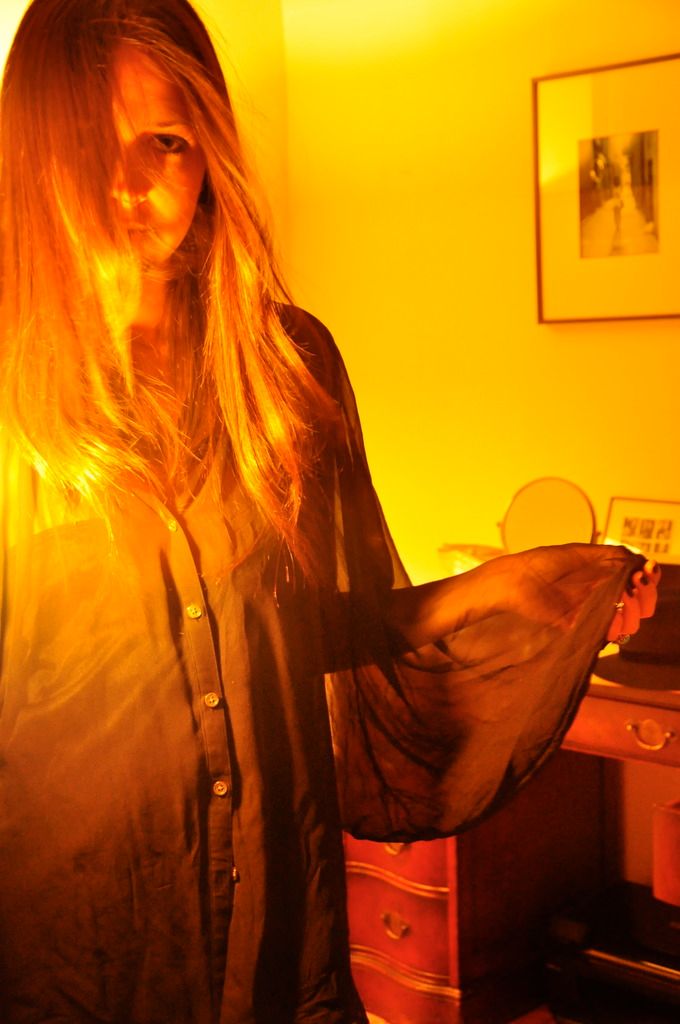 (shirt: elizabeth and james, slip: vintage, knee socks: topshop, shoes: sam edelman)
i apologize times a thousand for not updating in so long! i have been super super busy with all great things that i will 100 percent be sharing with all of you! i'm most excited for my kenneth cole dinner tomorrow night and my drastic change to my appearance that is taking place on tuesday (going to be a surprise). jane and i will be taking photographs tuesday night so i will be able to share with everyone immediately! in other news, this is one of my favorite blouses. it's this sheer black blouse that sort of reminds me of a garment that would be worn in the adamms family house. it's eerie but in the most feminine way. i didn't want to take much away from the top so i just put a vintage black slip i bought a few years ago underneath it. it's always great to buy a slip – it comes in handy. i also wanted to tell everyone to check out galadarling for the first sneak peek behind the scenes video of our olsenboye holiday campaign video!
i have a lot of fun exciting things coming up including my big move into my new apt, my secret activity on tuesday, my project with olsenboye, my project with society of LES, my project with japan nylon, and my project for the coach holiday campaign. so many collaborations so many amazing opportunities to share with everyone! i will photograph and post every step of the way
have a great monday!
---
9 Responses to "night light."