vintage and fur
Wednesday, October 6th, 2010
---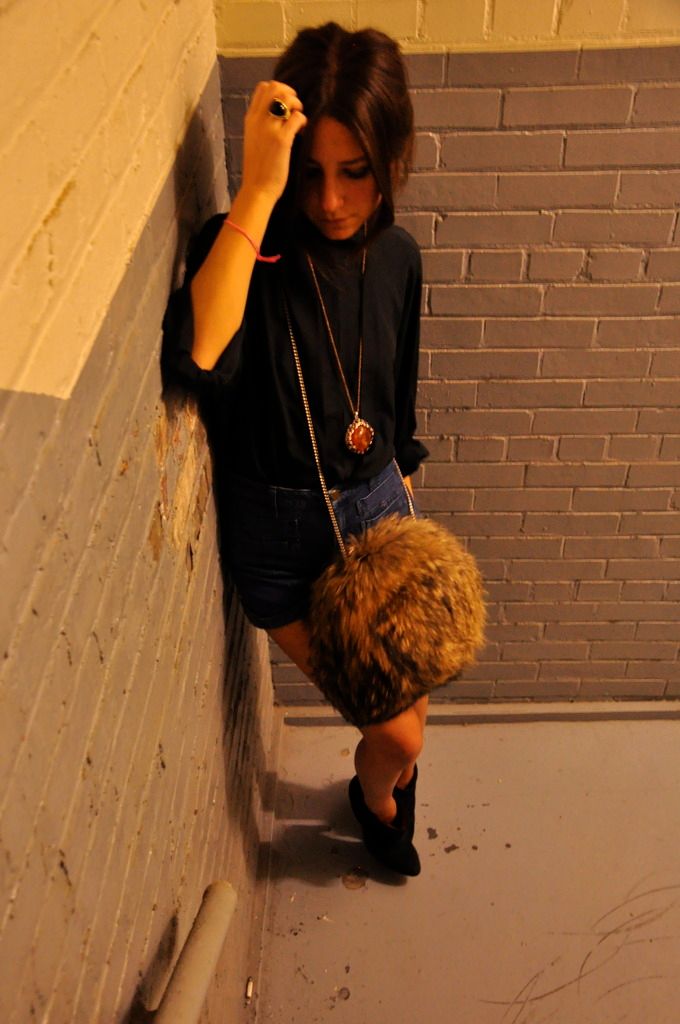 (bl
ouse: vintage christian dior (gifted from
gypsy warrior
), shorts: unknown, booties: elizabeth and james, bag:
theory
)
the most amazing fur bag from theory, which, might i say, is not only a fur bag, but a fur muff as well. back in the day muffs were the classiest thing a girl could carry – theory is now bringing back that lady and i couldn't be more excited about it. the metal chain that holds the bag is another amazing addition, what else could it have?! a silk inside.
on another note, this blouse….no words. first off, i need to thank gypsy warrior times a thousand for sending me this unbelievable blouse. they contacted me and chose a blouse they thought would suit my style best and they couldn't of chosen better. not only is it black, which is my favorite, but it's this beautiful silk with pleats down the front and a high neck. if you want to shop gypsy warrior, check it out
here
!
---
23 Responses to "vintage and fur"