BACK and in OLSENBOYE action!
Monday, November 1st, 2010
---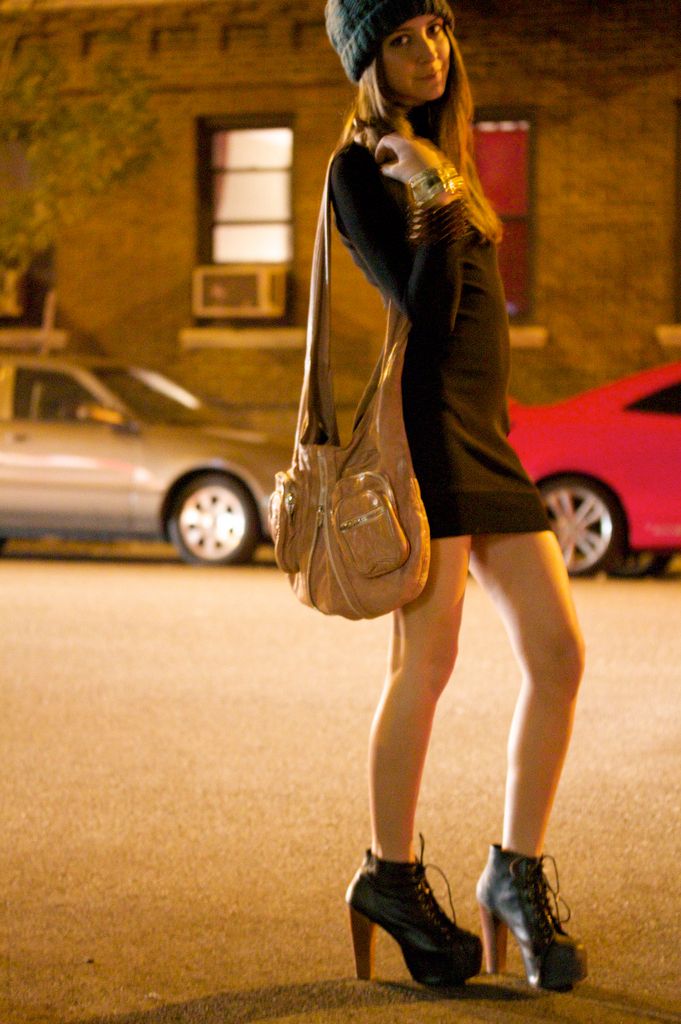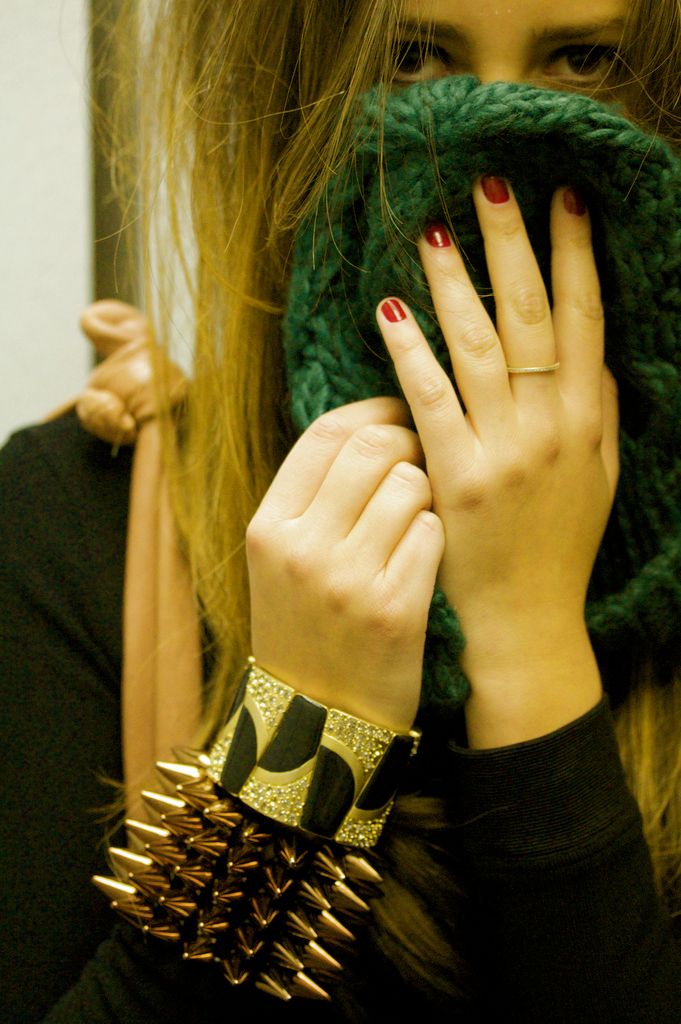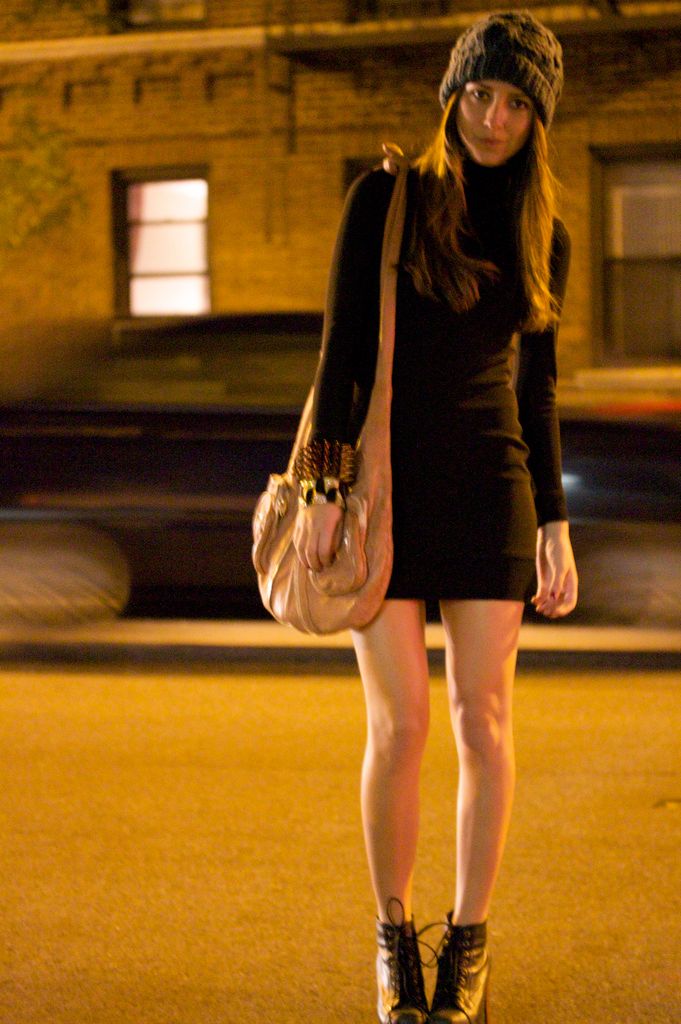 (Dress: The Row, Hat: Urban Outfitters, Bag: Alexander Wang, Shoes: Jeffrey Campbell, Bracelets: Lia Sophia, Necessary Clothing)
I'm back finally!!! I apologize for not posting in the longest I've ever gone. I've been moving into my new apt and I still have zero internet connection or television, so you could imagine how productive I've been. I feel a disconnect from the world without my technology, but I've kind of been enjoying it. It's funny because I'm one of those people right now, sitting in a Starbucks looking out the window as I write this post. Very Carrie Sex and the city-esque. I've had a pretty crazy week, my apt is so amazing. I wake up every morning and still can not believe I live in this place. New York. The most amazing city in the world. I never imagined I'd be the girl on her laptop in a Starbucks in New York City, I'm loving it. I'm loving it especially because it's 45 degrees and I get to wear my fur and drink hot coffee again opposed to iced. I organized my entire closet and took tons of pictures which I can't wait to post (the before and after).I will have a lot of great posts for this week. The internet/cable guy comes tomorrow so everything will be in place. There has been a lot of exciting projects going on, but today begins my guest holiday blogging on

Olsenboye.com

!

Everyone needs to check out

Olsenboye.com

all week for my behind the scenes video, pictures, and lots of fun experiences to share. I had the best time working with olsenboye and getting to play around with the new holiday collection, meeting and hanging out with my two favorite bloggers gala and christina, and ice-skating of course. I desperately need the corduroys I got to wear during the ice-skating scene. You'll see! Anyway, I hope everyone had an amazing halloween weekend!
---
10 Responses to "BACK and in OLSENBOYE action!"