juice.
Friday, November 19th, 2010
---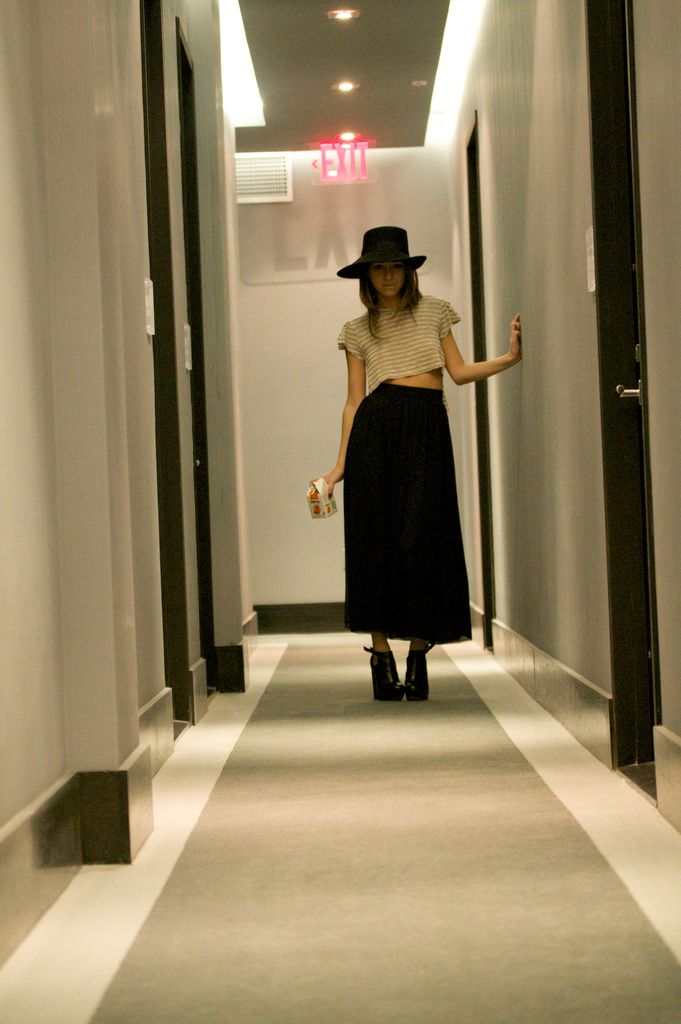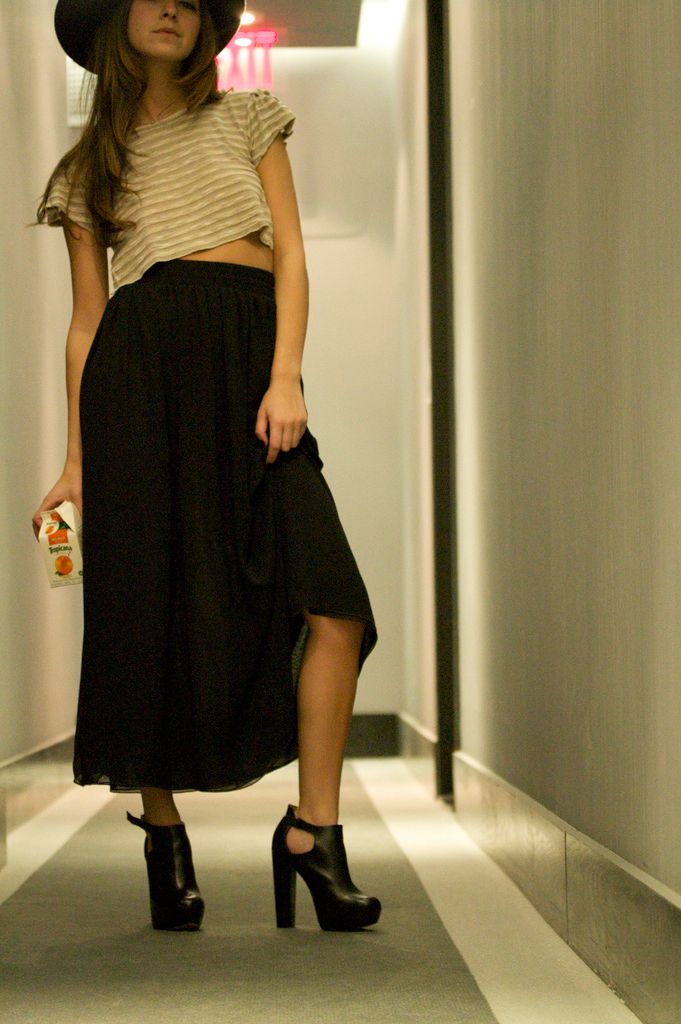 (Top: Opening Ceremony, Skirt: American Apparel, Shoes: Topshop, Hat: Forever21)
Good morning all. I've been looking forward to posting this look because this skirt is one of my absolute favorites. I think a long skirt for this season is a must have. It's something I'm going to be pairing with a lot of things. My go to long skirt, everyone should have one. I can't get enough of these Topshop shoes, I'm in love. They're so…I don't know the word – classic? And I love the heel. I wonder what the man repeller would have to say about skirts like this? Happy friday!
---
11 Responses to "juice."