jaque
Wednesday, January 5th, 2011
---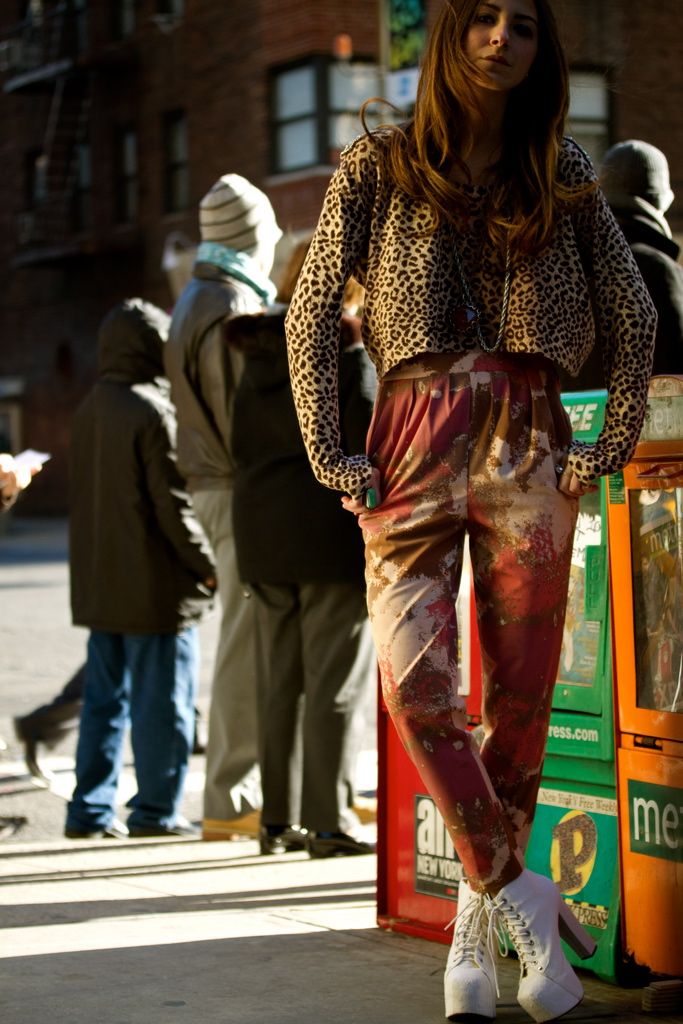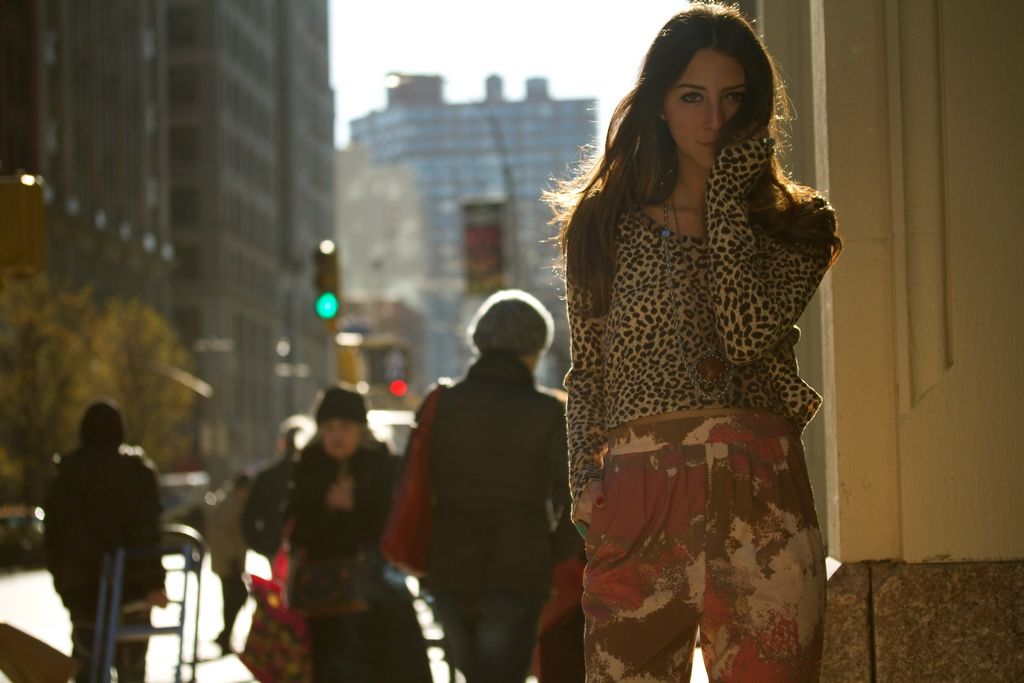 Photography: Cameron White
(Pants: H&M, Top: Necessary Clothing, Jewelry: Vintage, Shoes: Jeffrey Campbell Litas)
I woke up super early this morning, I'm kind of annoyed. My bagel place was surprised at the time I was calling they sent me an extra iced coffee. Hyperactive at the moment is an understatement. I wanted to brainstorm some new ideas for the blog. I'm getting kind of bored of just posting looks once a day. I came up with a few different ideas that I will potentially try out and get everyones feedback. This time of year bothers me because I love wearing my coats and this is the time where you kind of can't get around in just your cute coat – you need a puffer to stand outside. Is it weird that I think heels make me colder? I refuse to wear flats. Anyway, these pants are from H&M a month ago, I haven't seen them since the day that I shot them because my sister completely took over. I do it to all of her clothes and she just surprised with me an amazing pair of shoes, so it's allowed. I mean our closets are right across from each other so it's ok.
Side note: I need to shoot new looks with my tan. A tan makes everything so much cuter. Tans are effortless, you don't need makeup, you don't need to do your hair, you just always look good. Why can't we always be tan!!!
I've missed my litas, I haven't been able to wear my white pony hairs since 2010! I can't wait to shoot my Acne wedges. Everyone in the airport looked at me like I was crazy wearing them with sweatpants, but I swear, they are the most comfortable shoes I own.
Mexico pictures tomorrow!
---
19 Responses to "jaque"