HOW TO: wear crop tops.
Monday, May 23rd, 2011
---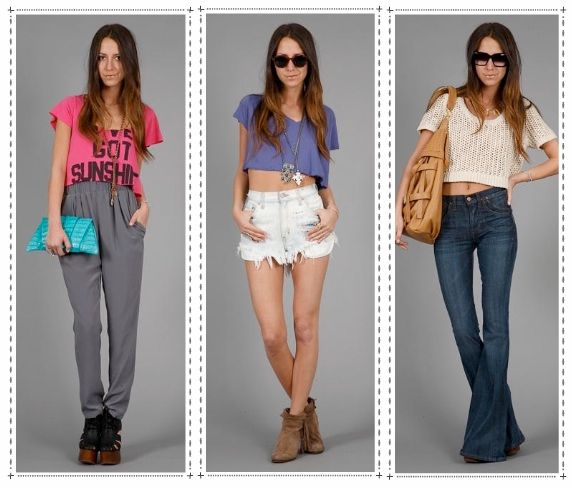 HOW TO:

Wear Crop Tops.

I've decided to start a new section on my blog called HOW TO. I figured since my
e-mails mainly consist of readers asking how to wear specific items, how I do my hair, make up, and a slew of other questions – I'd approach them with a separate section. I'm always hesitant about purchasing crop tops because I honestly can;t imagine feeling comfortable with my stomach showing and not crossing over to trashy town. After SINGER22 got hit with a ton of crop tops, I figured I'd better make an effort to understand what to do with these shrunken things. After playing around I came to the conclusion that they only work with high waisted. High waisted skirts, shorts, jeans, pants, etc. Here are a few looks I put together with my favorite crop tops. If you are very uncomfortable with even a little bit of your stomach showing, a tank top can always be worn underneath. I think the contrast of a long necklace with these mini tops really balances it out nicely. In the third outfit I tested out a shorter necklace as well.
Which look is your favorite?
---
13 Responses to "HOW TO: wear crop tops."