HaPpY HaLLoWeEn!
Monday, October 31st, 2011
---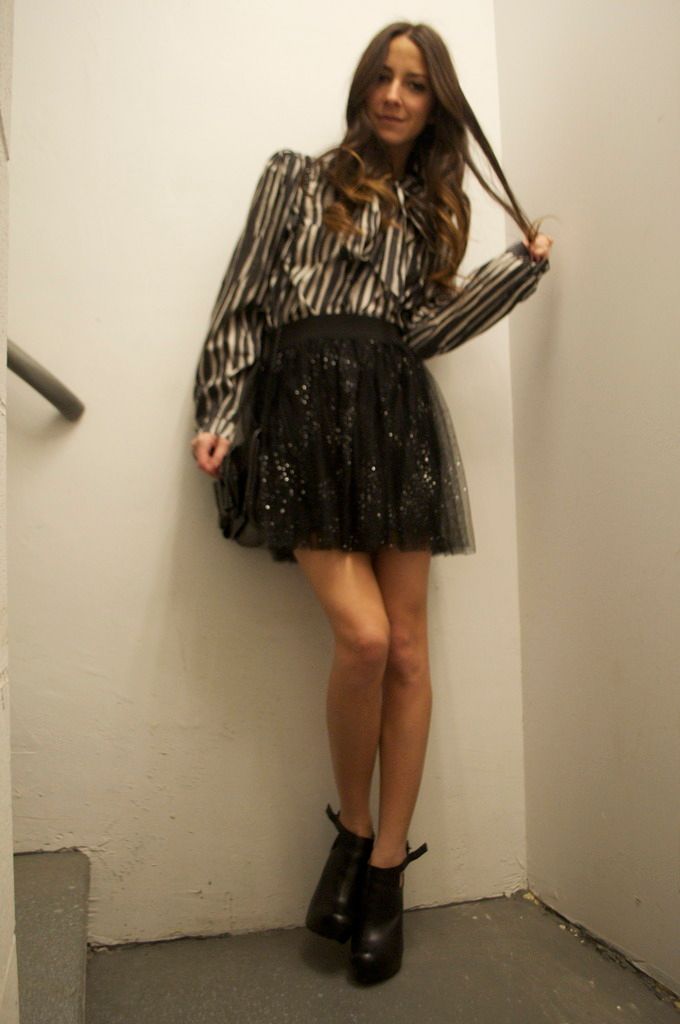 (Top: Vintage, Skirt: F21, Shoes: Topshop, Bag: Rebecca Minkoff)
Happy Halloween lovelies! I love today. It's so eerie – I wish the weather wasn't so nice..:/
The first thing I need to discuss is my pretty little bag. Rebecca Minkoff sent me this perfect square pocket book with black studding and a Phillip Lim-ish bow. I get stopped everywhere for it. I have worn it every day since I have gotten it. It's so chic with jeans and a sweater. In this post, I paired it with a skirt I randomly bought for a halloween costume last year at Forever21 and a blouse I bought at a vintage shop in Meatpacking. Stay tuned for my Halloween post.
---
15 Responses to "HaPpY HaLLoWeEn!"