Steve Brings it for the 2nd time!
Tuesday, November 29th, 2011
---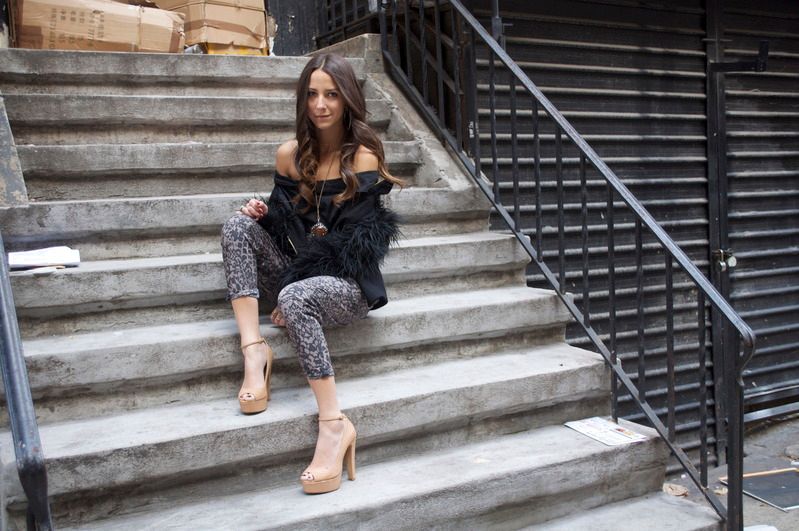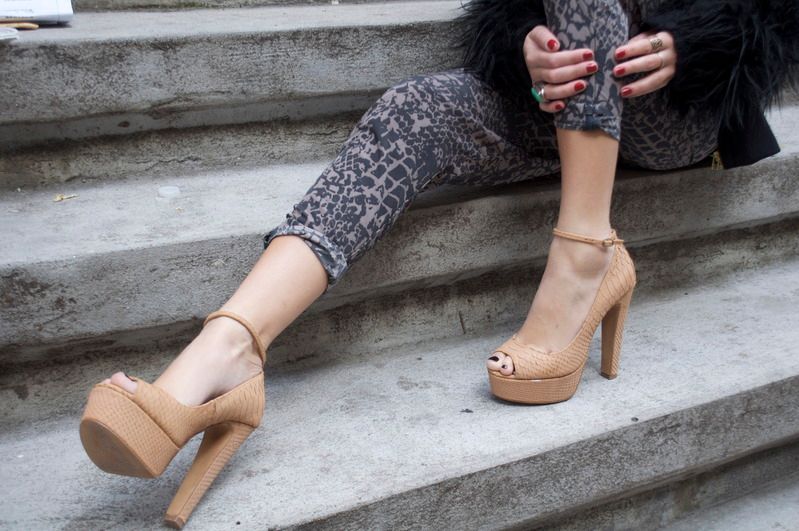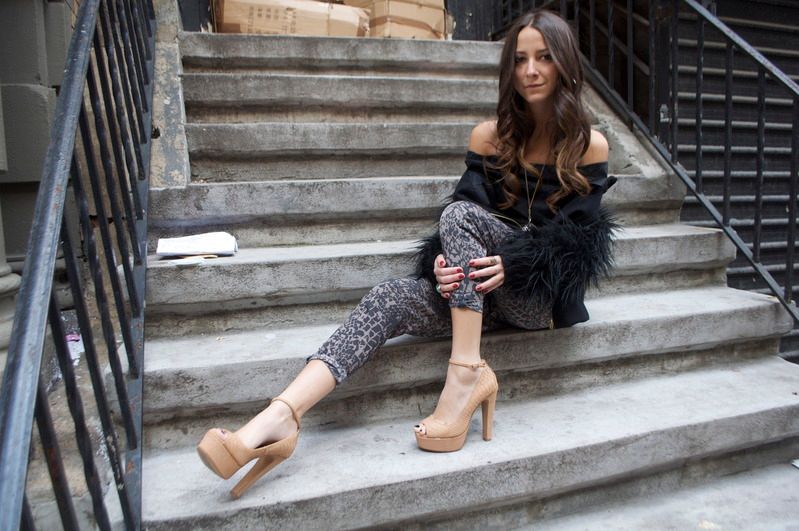 (Pants: H&M, Shirt: Calvin Klein, Jacket: Zara, Shoes: Steve Madden)
Steve does it yet again! This campaign has been the best time considering I get to prance around in these stunning Steve Madden snakeskin pumps. I love a heel with an ankle strap, it's one of my biggest pieces of advice when it comes to finding flattering pieces for your body: ankle straps make the leg look thinner and longer! I took a little risk and paired the pumps with my snakeskin pants which happened to combine perfectly.
I don't mean to get cheesy for a moment, but I really can not believe I get to be apart of the Steve Brings It Campaign (my first Steve Brings It post from last week). I remember when I was in the 7th grade and I wasn't allowed to buy heels yet and my older sister would sneak me into the Steve Madden store at the mall and I'd swoon over every pair. Now I'm one of the bloggers representing the campaign! It's truly been a blessing since I've always been a Steve Madden fan. It's even cooler for the fact that I get to represent the Studio 54 era. If you're interested in buying the lovely Deviaate pumps I have on, click
here
! If you're interested in checking out what iconic parties the other bloggers are representing, click
here
. If you're interested in checking out
MY
personal Steve Brings It Campaign page, click
here
. And, if you're interested in just shopping the Steve Madden site and seeing all the other fabulous footwear, click
HERE
! Shhh: enter in Somethingnavy15 as the promo code for a 15% discount

I also put together a little playlist that I felt went perfectly and inspired me the most for my iconic party (Studio 54)
1. "Don't Leave Me This Way" – Thelma Houston

2. "I'm Coming Out" – Diana Ross

3. "If You Could Read My Mind" – Viola Willis

4. "Last Dance" – Donna Summer

5. "Turn The Beat Around" – Vicki Sue Robinson

6. "We Are Family" – Sister Sledge

7. "You Make Me Feel (Mighty Reel)" – Sylvester

8. "Y.M.C.A" – Village People
xx
---
15 Responses to "Steve Brings it for the 2nd time!"