dreamy
Tuesday, December 20th, 2011
---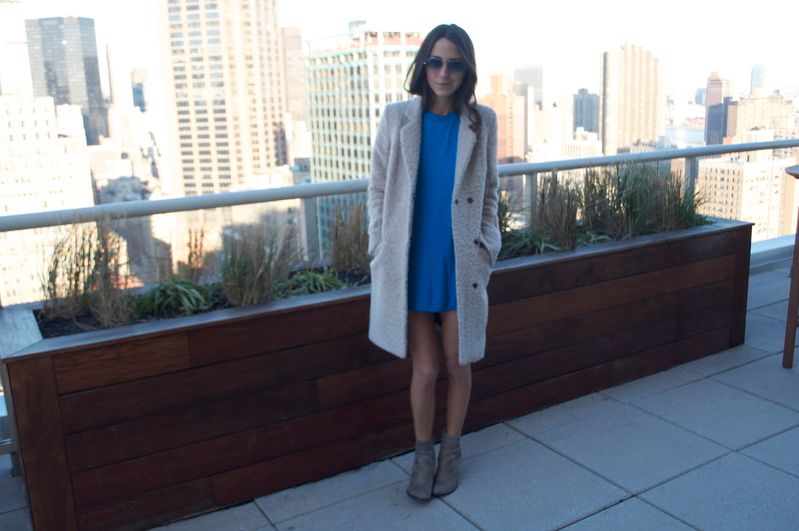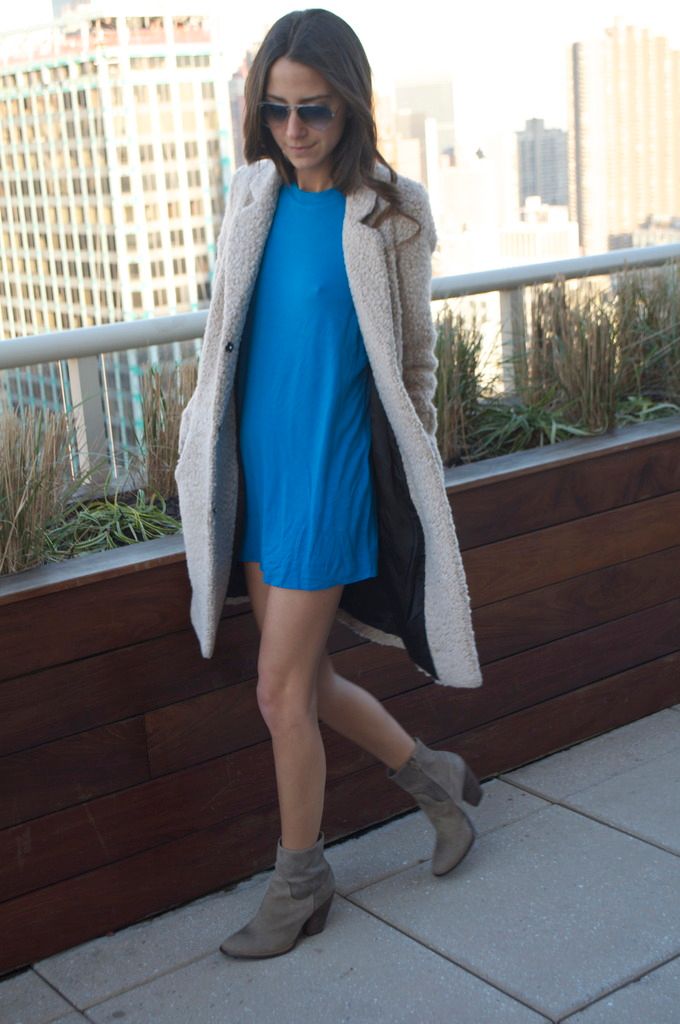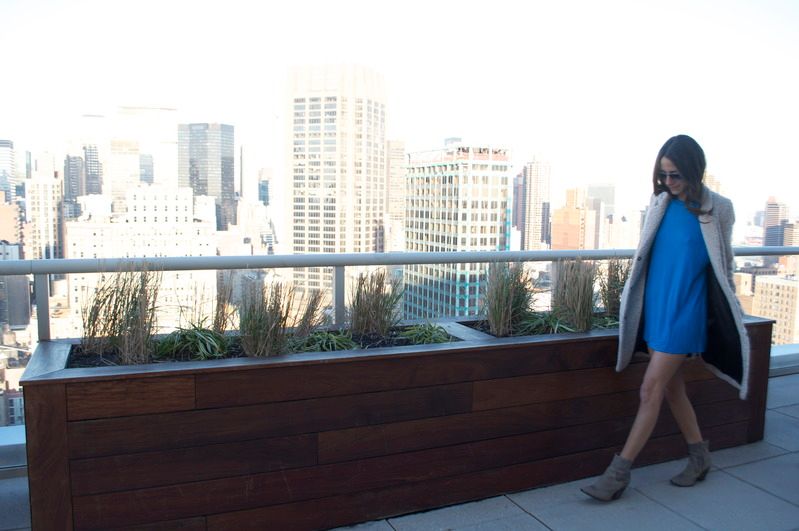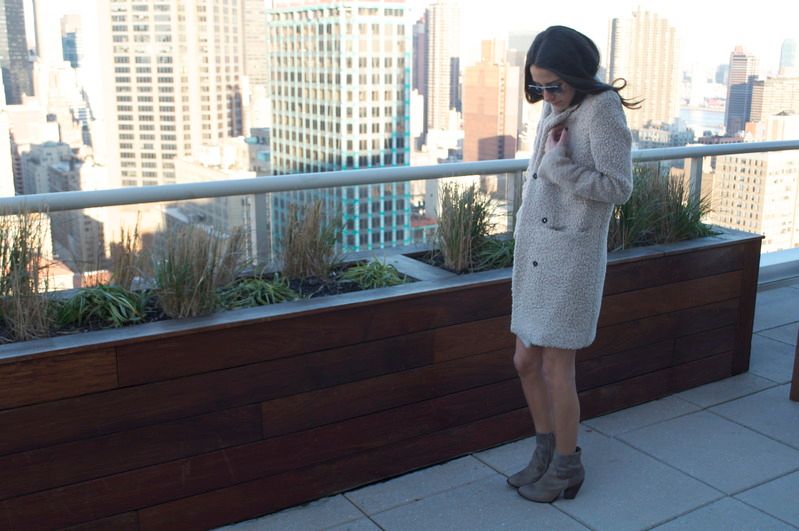 (Dress: H&M, Jacket: H&M, Boots: LF, Sunnies: RayBan)


I had the best time yesterday shooting for Sperry Topsiders and Glamour Magazine. Not only did I get to work with my best blogger friend Christina from Trop Rouge, but we spent the whole day in Brooklyn in this awesome house filming as awesome video. We played around, went to the bakery, had an amazing lunch, played with all the shoes, and UNBELIEVABLE clothes. I say that in caps because I got to wear two dreamy Lanvin and Celine dresses. All in all, great day.
I leave this week for Panama, so my mind is very focused on summer/spring wear. I had to show of this tank/dress that I bought at H&M last week. Even though it was mind numbingly cold outside, I had to throw in one piece I'll be wearing on vacation. Actually two, if we include my new Ray Ban aviators. I just loved this teal color of the shirt paired with my curly haired beige coat. I'll take pictures of it in the correct environment when I'm away – I just needed to give a sneak peek.

---
19 Responses to "dreamy"