Tuesday, February 28th, 2012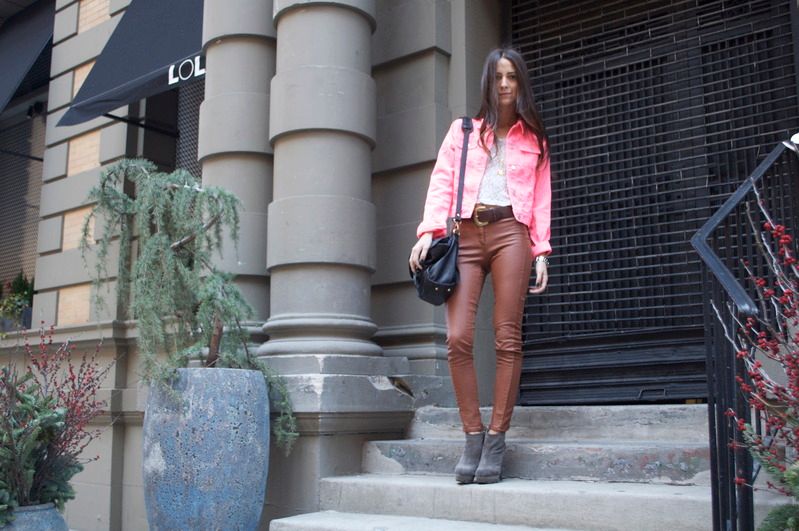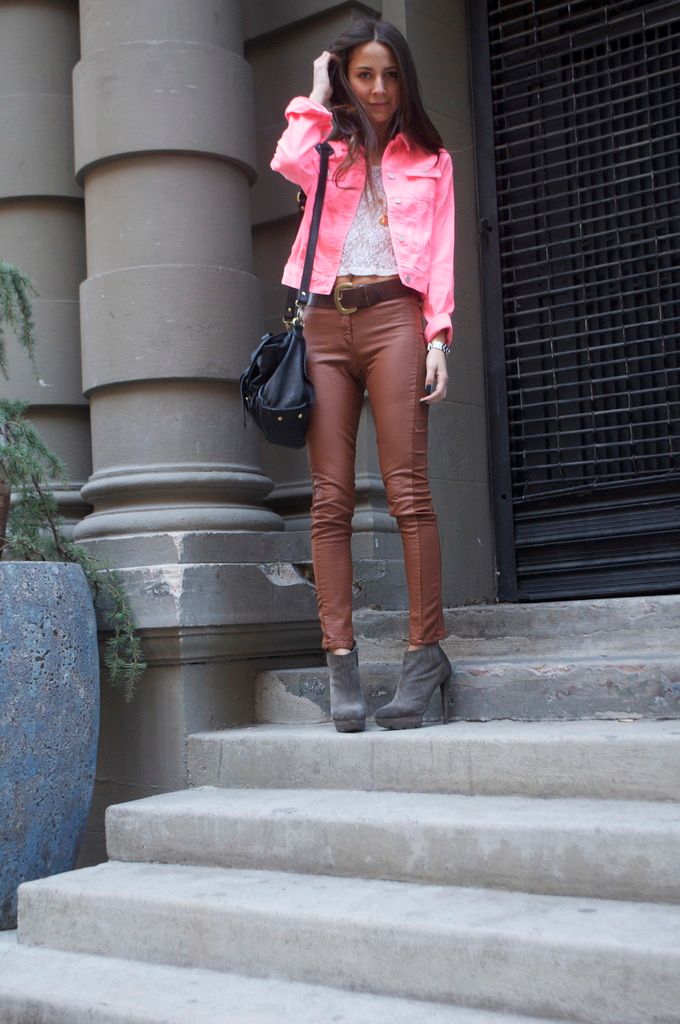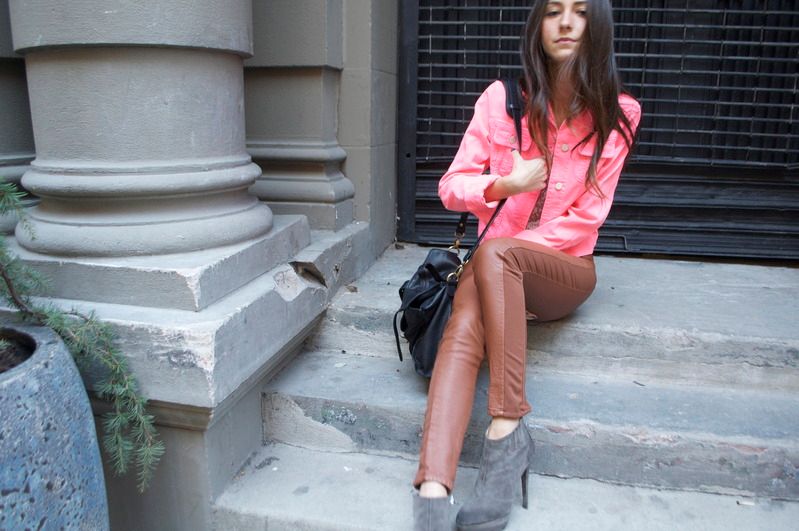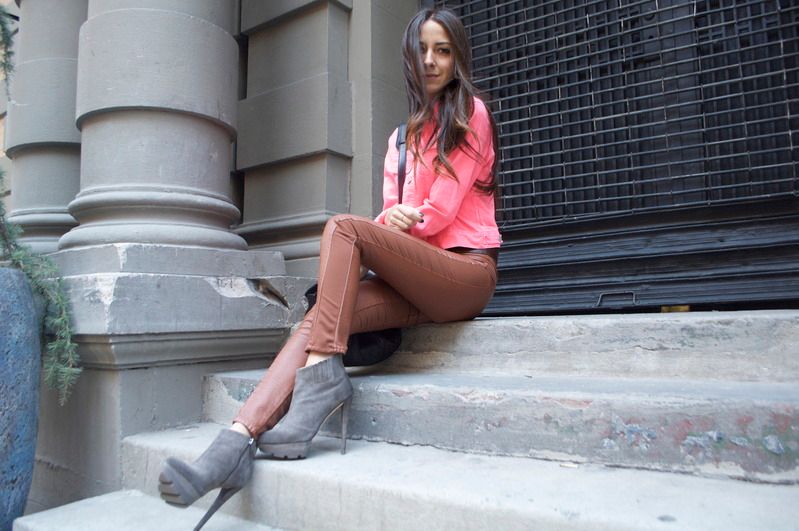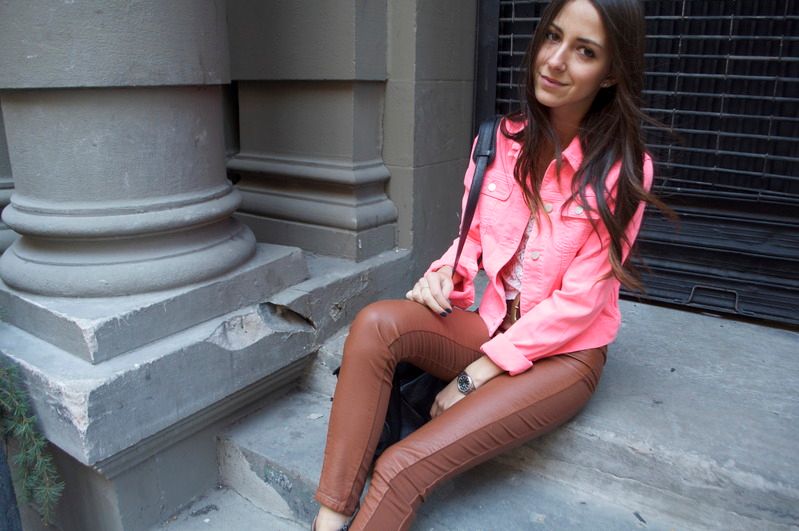 (Pants: H&M, Shoes: Jean-Michel Cazabat, Shirt: NecessaryClothing, Jacket: Christopher Kane for JBrand, Bag: Paul&Joe)
There are so many pieces in this outfit that I love, it felt really good to be putting them together. For starters, these faux leather pants I bought at H&M. I swear, I get stopped everywhere about them, no one can believe they are from H&M. I am telling you, they sell the best faux leather. In an upcoming post, I will show you black leather pants from there as well. I paired it with a vintage Ralph Lauren belt, and by vintage I mean my mom's in the 80′s. The lace tank top is from Necessaryclothing, which I have been buying all of my layering pieces from. It's the perfect tank top because it's not the typical tank, it's ivory and lace and can be so sexy with just a pair of black skinny jeans and booties. Finally, the hot pink jean jacket I got from the JBrand and Christopher Kane collaboration. I can't even tell you how happy neon makes me. It's so exciting that neon clothing is back in. I remember in the 5th grade, wearing hot pink spandex leggings with a matching sweatshirt. I thought I was the coolest girl in school.