golden
Monday, March 5th, 2012
---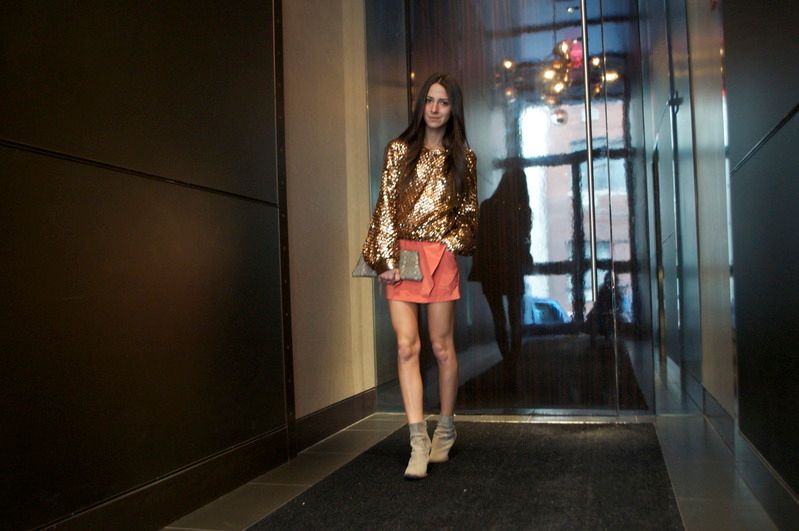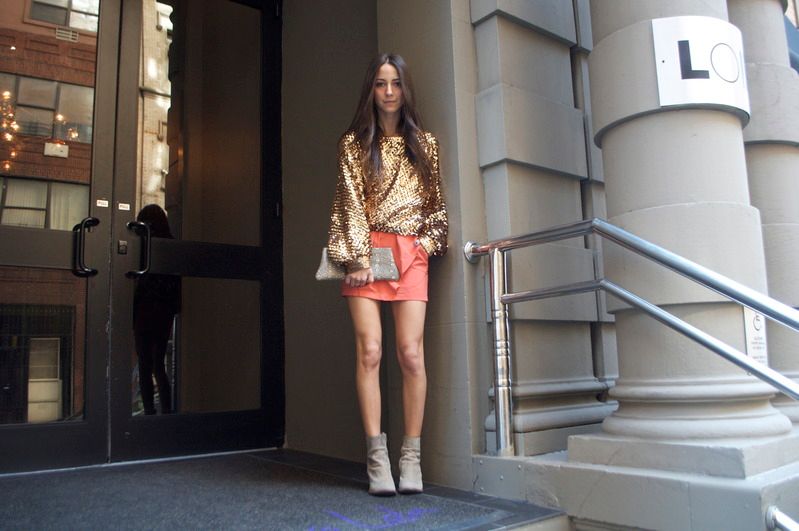 (Sweater: Topshop, Skirt: H&M, Shoes: LF, Necklace: Karen Walker)


I recently discovered this hotel (Lola) right by my apartment. I loved the modern European feel to it so it was kind of a given that we were going to photograph in front of it. I bought this sequined sweater a while ago, but I never seem to wear it. I hate when I see something in my closet every day and am too lazy to come up with a new look for it. Finally, I had a moment where I was ready to be sparkly and give off a golden shine – so I decided to pair it with a summery solid skirt. I also love this skirt with just a simple t-shirt, but the sweater is great to have and to throw over.
By the way, must announce the new addition to my family. Dylan! I got a puppy on Saturday and he is probably one of the cutest things ever to walk this earth. If you follow me on Instagram, you can already see a ton of pictures – but I will eventually post some on the blog!
---
19 Responses to "golden"