Melville
Monday, July 9th, 2012
---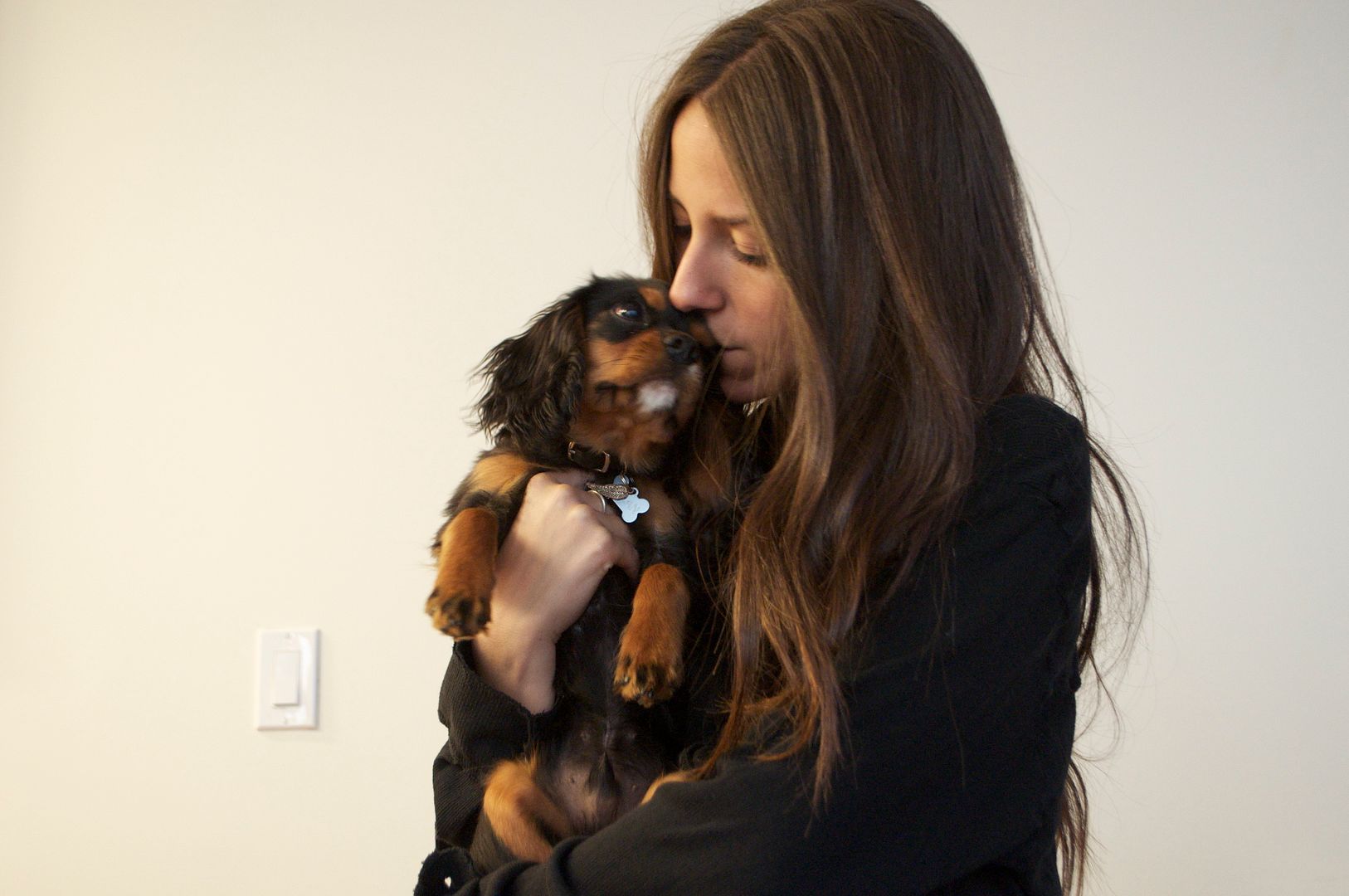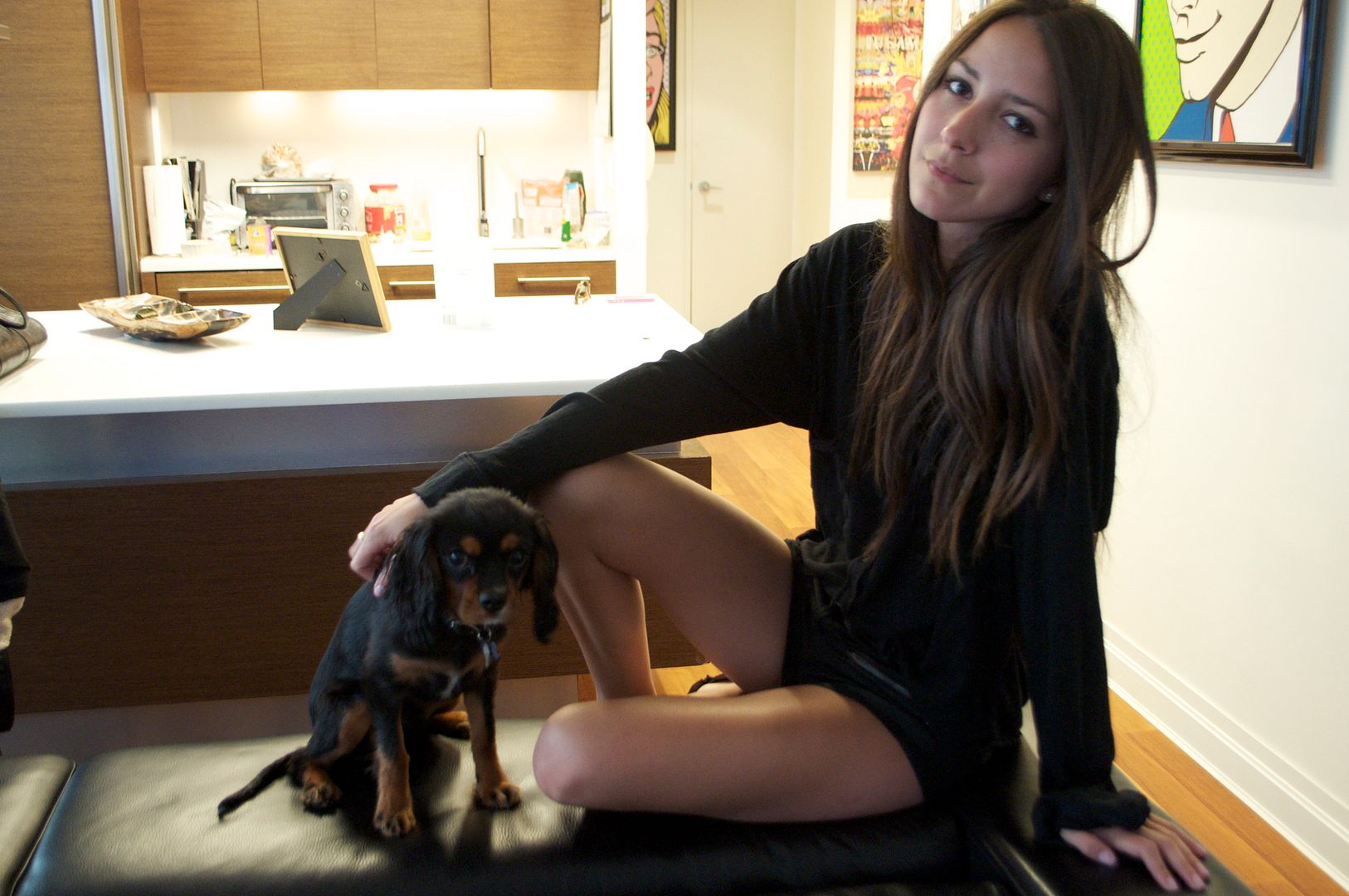 Shirt: Brandy Melville. Shorts: Zara. Shoes: Topshop. Photos: JaneKim.
I bought this shirt on a walk by this store called Brandy Melville. All of the clothing was beyond affordable and pieces you'd wear to sleep and out. There is nothing better than a comfy worn in shirt that would make fancy trousers look chic and a pajama set desirable. I paired it with these shiny black shorts I picked up at Zara a few months ago – the shine disappeared after a few washes,  but I kind of like it better this way. Blended the puppy in, who has gotten so big!
Shooting some fun looks today, can't wait to share.
---
One Response to "Melville"