Thursday, December 5th, 2013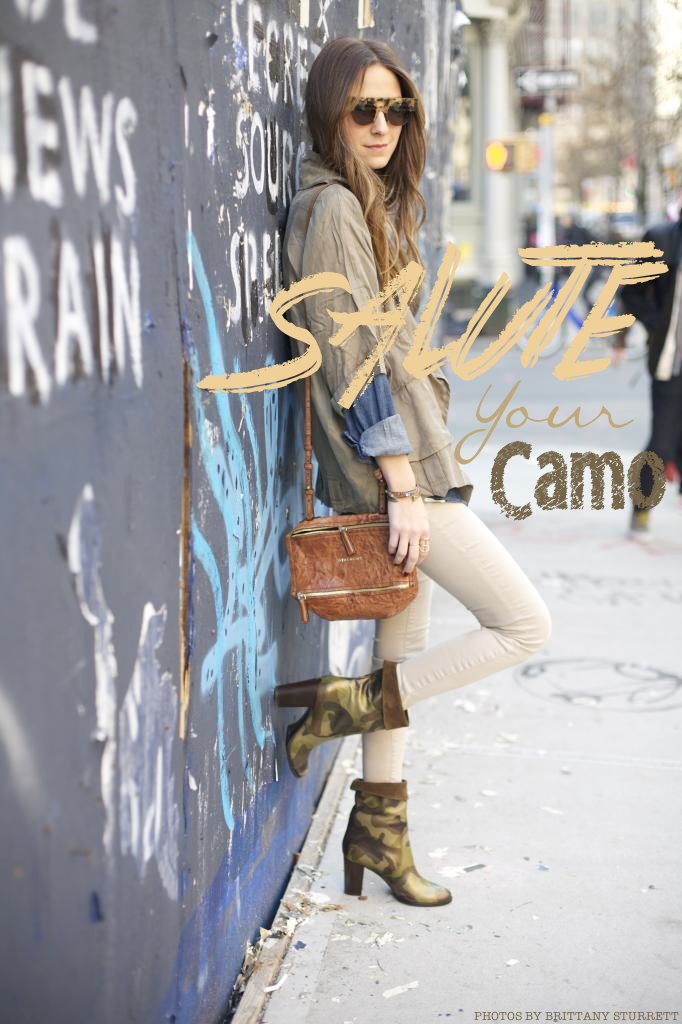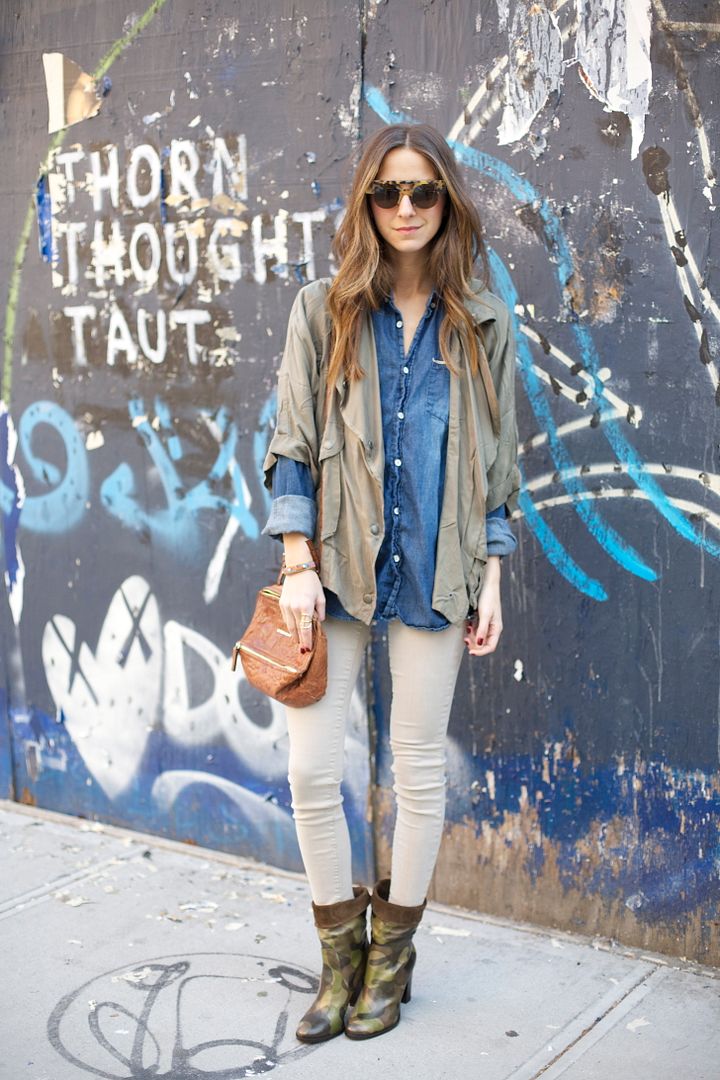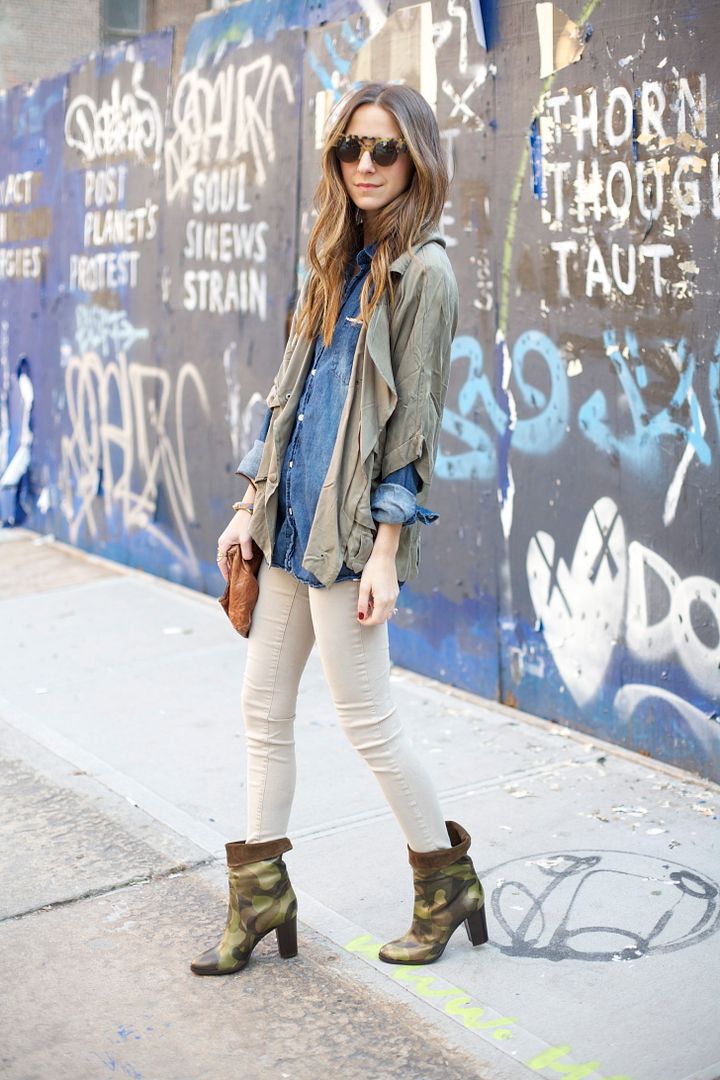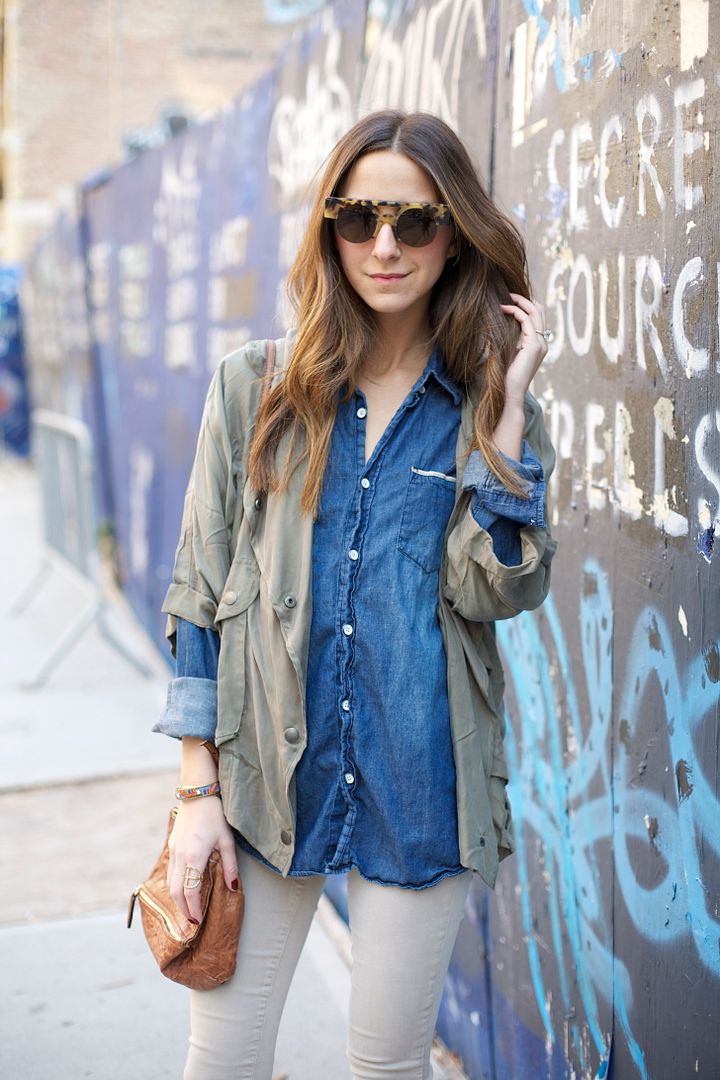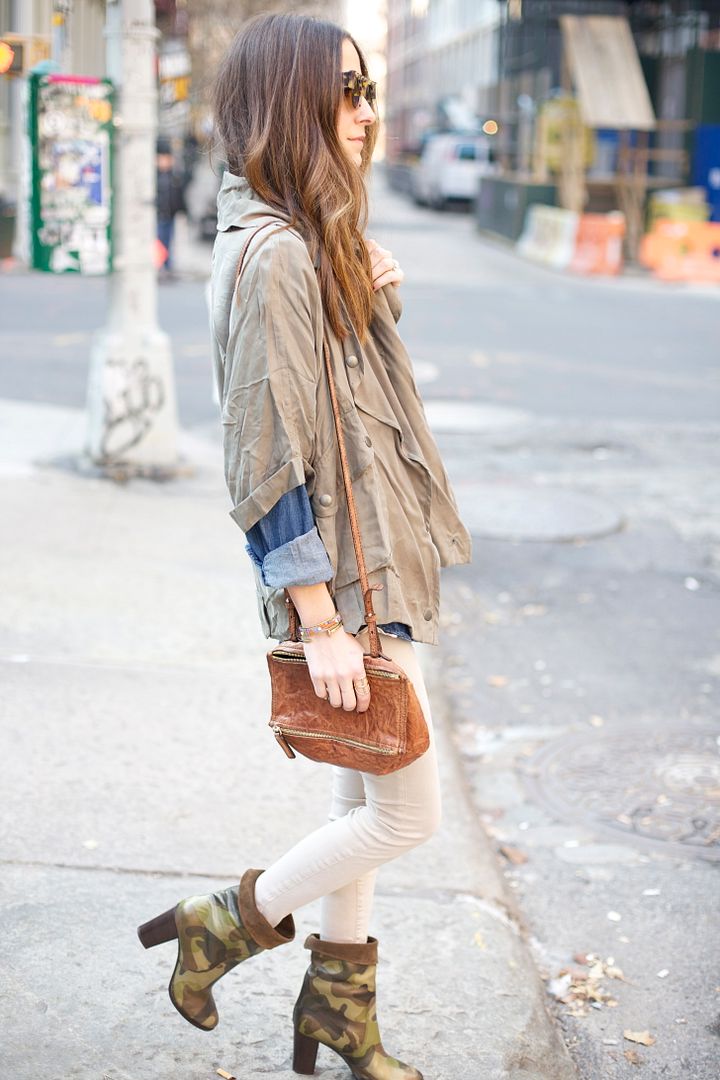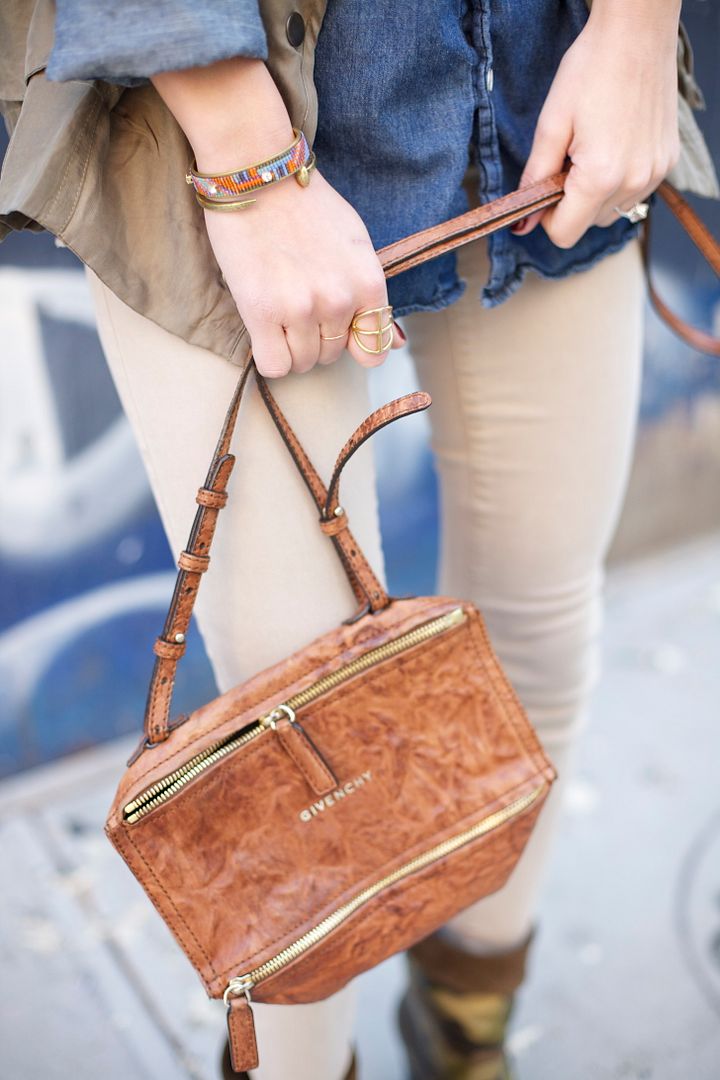 Denim: Adam Levine, similar. Jacket: Lovers + Friends. Jeans: JBRAND, similar. Shoes: Kenneth Cole, not out yet. Bag: Givenchy, similar. Sunnies: Illesteva via Ultimate Spectacle.
I've been a bit hesitant with camo print but a tiny touch of print can actually work really nicely with an outfit. When I think camo I think of neutrals, beiges, whites, tans. I immediately thought of my beige JBRAND skinny jeans, but when I think of my beige JBRAND jeans, I think of denim shirts. That's pretty much how this outfit came together in a nutshell, ha. I see this look being worn on a rainy day when I feel like being comfortable but also looking like I put at least some effort into getting dressed that morning. The brown Givenchy Pandora bag has been one of my favorite purchases. It was money well spent, it's the perfect size bag for night time activities when I don't carry much aside from my credit card and my iPhone. I swear it's so confusing with this weather I never know what I'm walking into when I leave the apartment, it's a good thing I have a dog so I can walk him pre getting dressed for the day.