Tuesday, April 8th, 2014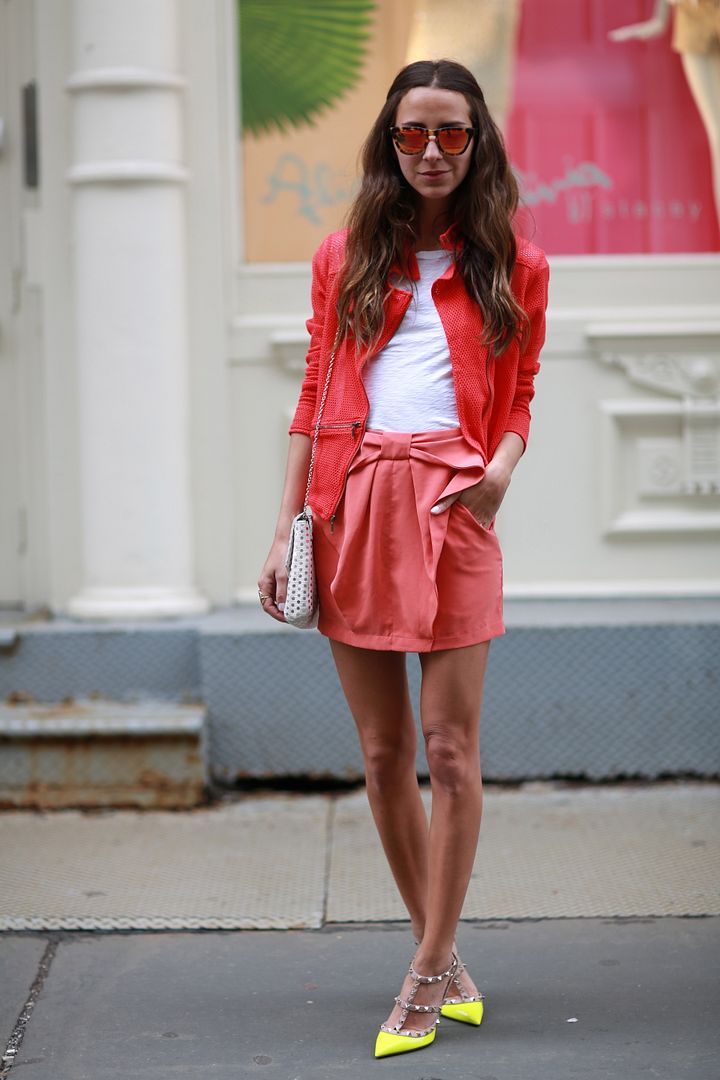 It felt really good to be back today and shooting. It finally feels like Spring and I finally can wear my clothing that has been stored away for months. I really try not to throw away a ton of old clothing because I always at some point come back to it, even if it's not an expensive piece.
I got this skirt from H&M about FOUR years ago!! I've kept it around because I love the fit, the color and the fact that it has pockets. I decided to keep things bright and pair it with my new Robyn Moto jacket from Astars. The tee is a staple and I happen to think Rag and Bone makes a great white tee, it's fitted but loose in the right places. I'm sorry I'm killing it with the Valentinos but they seriously make any outfit more fun. I normally wouldn't allow myself to purchase a shoe (an expensive shoe) that isn't in a neutral color but I figured I'd live a little, summer is around the corner and I can pair them with anything even though they don't match.
P.S. Please ignore the 5 million mosquito bites I got in the Bahamas all over my body. I forgot that little part that comes with warm weather, whatever, still worth it.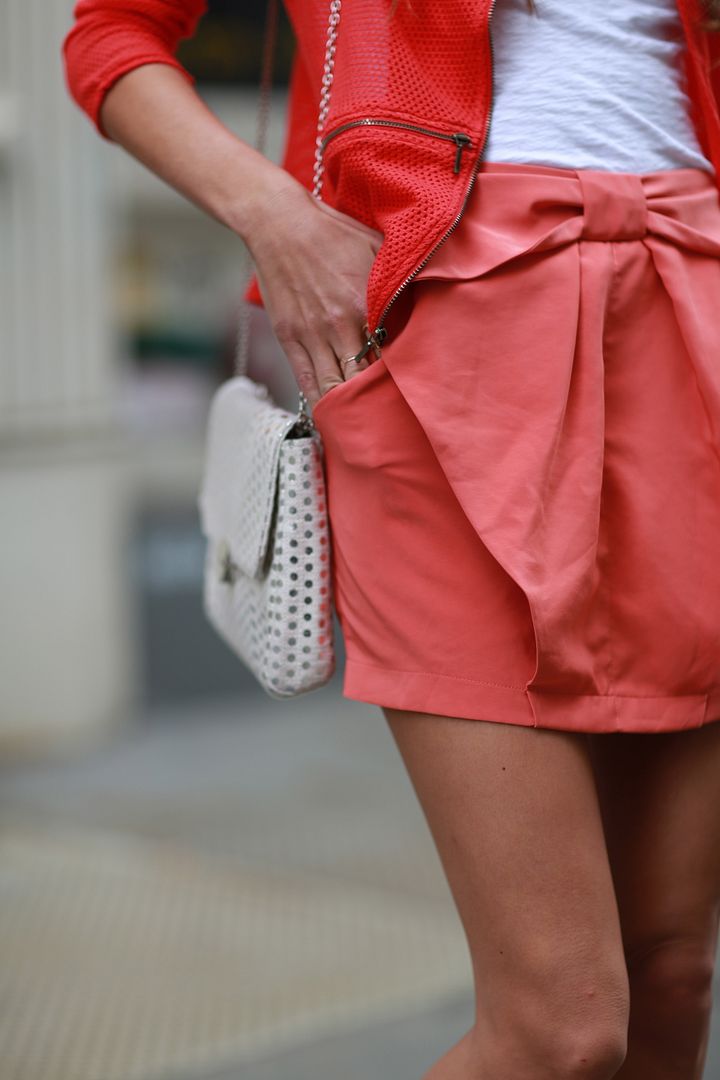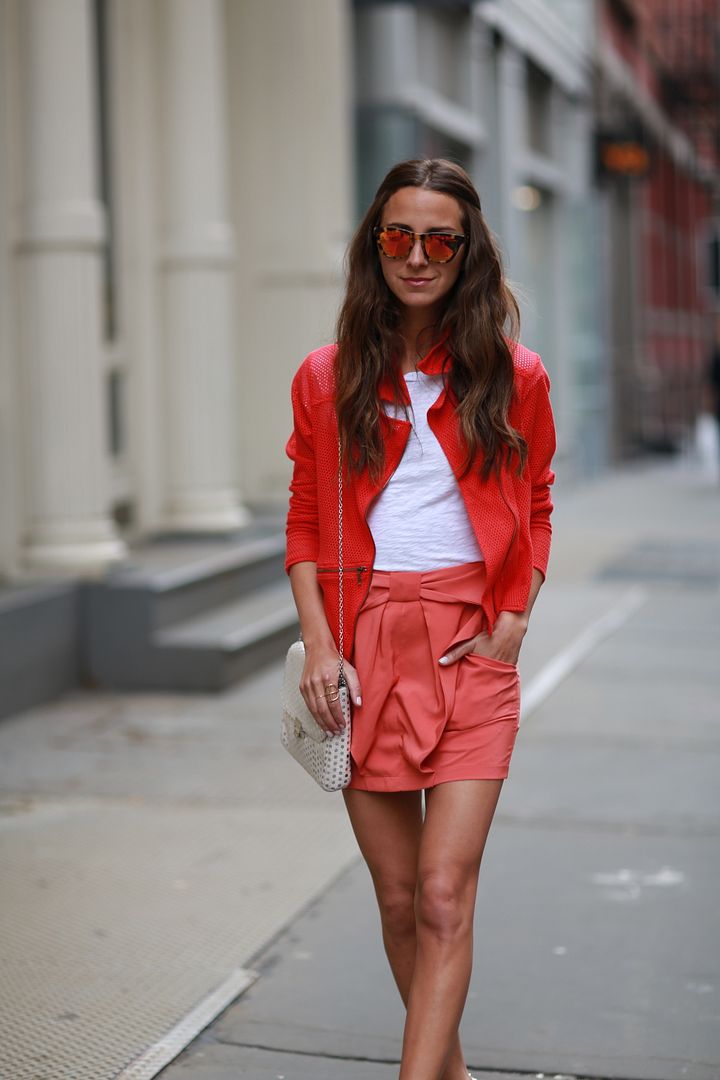 Photography | Scott Brasher
Shoes: Valentino | Skirt: H&M (old) | Tee: Rag & Bone | Jacket: AStars | Sunnies: Westward Leaning via Ultimate Spectacle | Bag: Lauren Merkin (clutch version)